News
London Trading Standards letting seminar calls for changes to the London lettings landscape and increased partnership working
Posted 25/01/18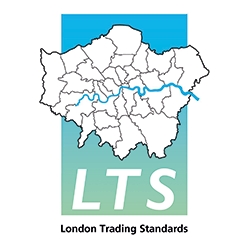 London Trading Standards is taking the lead in seeking to stimulate and encourage more partnership working, in order to help stand up for London's tenants and reputable landlords, and improve the rental experience for consumers.
On 25 January 2018, London Trading Standards will hold its first ever lettings focused seminar entitled Agenda for Change – London Lettings Sector, in collaboration with various key partners. The partners involved in the day include:
The ground breaking seminar, to be held at the Guildhall in the City of London, will call for increased partnership working among all involved in the lettings sector. By working together and sharing intelligence, charities, letting agents and local and central government can bring about substantial changes, to help protect tenants, root out rogue landlords and tackle unscrupulous letting and property management agents.
London Trading Standards is working with the lettings industry, including the National Approved Letting Scheme (NALS), to improve standards. NALS will be speaking at the seminar about the successful roll out of their enforcement toolkit last year, which offers a step-by-step guide to local authorities on the legalities and requirements of regulating letting agents. 
Isobel Thomson, NALS CEO said: "We are pleased to be part of London Trading Standards' inaugural lettings sector seminar. NALS firmly believes that to raise standards in the Private Rented Sector (PRS) we must work together. This event provides a valuable opportunity for representatives from the lettings industry, regulators and charities to meet and share ideas about how to collaborate to improve the sector for the benefit of all."
Martin Harland, Chair of the London Trading Standards (LTS) Letting Agents Working Group added: "We are excited at the prospect of exploring solutions to improving the lettings landscape across London. We welcome the opportunity to showcase the excellent work already being done in London and develop ideas for increased collaboration with partner organisations".
Ends
Editors notes: 
    1.        London Trading Standards (LTS) www.londontradingstandards.org.ukrepresents the 33 Local Authority Trading Standards services in the London Region. We share information and awareness campaigns across the capital to protect consumers and safeguard legitimate enterprise. 
    2.        Our members advise on and enforce laws that govern the way we buy, sell, rent and hire goods and services. We carry out inspections and monitor or investigate complaints. We endeavour to work with businesses to help achieve compliance but ultimately we can prosecute those who break the law. 
    3.        The National Approved Letting Scheme (NALS) has created a toolkit to help local authorities tackle rogue letting agents who fail to comply with the law. http://www.nalscheme.co.uk/wp-content/uploads/2017/05/NALS-Effective-Enforcement-in-the-PRS-Toolkit-June-2016.pdf 
    4.        Examples of legal action taken by Trading Standards against letting agents in the past year: 
In August 2017, an Islington based lettings agency run by a jet-setting couple faced fines and costs of more than £20,000 after the company admitted that it illegally deprived tenants of their housing rights by wrongly issuing "sham licences" designed for live-in nannies or lodgers instead of assured tenancy agreements to two renters in Holloway. This meant they had no legal protection against eviction by their landlords or any guarantee that their deposit would be returned. The local authority brought a prosecution against the firm that is thought to be the first of its kind in Britain.
Flyboarding also still remains a major problem in the Capital. This is the practice of having a sign outside a property giving the misleading impression that there is a property to sell or rent when this is not the case.  Rogue agents do it to create new business by enticing new customers to make contact. The borough of Enfield alone has served 221 removal notices and 185 fixed penalty notices in the last 18 months in respect of this practice. 
In July 2017 - Letting agent pleads guilty over false claims following an investigation by Southwark Trading Standards. A property management and lettings business based in East London, and its Director pleaded guilty to unfair trading offences relating to false claims about membership of the National Approved Lettings Scheme (NALS) and the Safeagent scheme. Sentencing is due to take place at a later date.
    5.        London Trading Standards have spokespersons available to deal with media requests.  
Contacts:
---