News
Londoners urged to use caution when buying used cars
Posted 12/09/18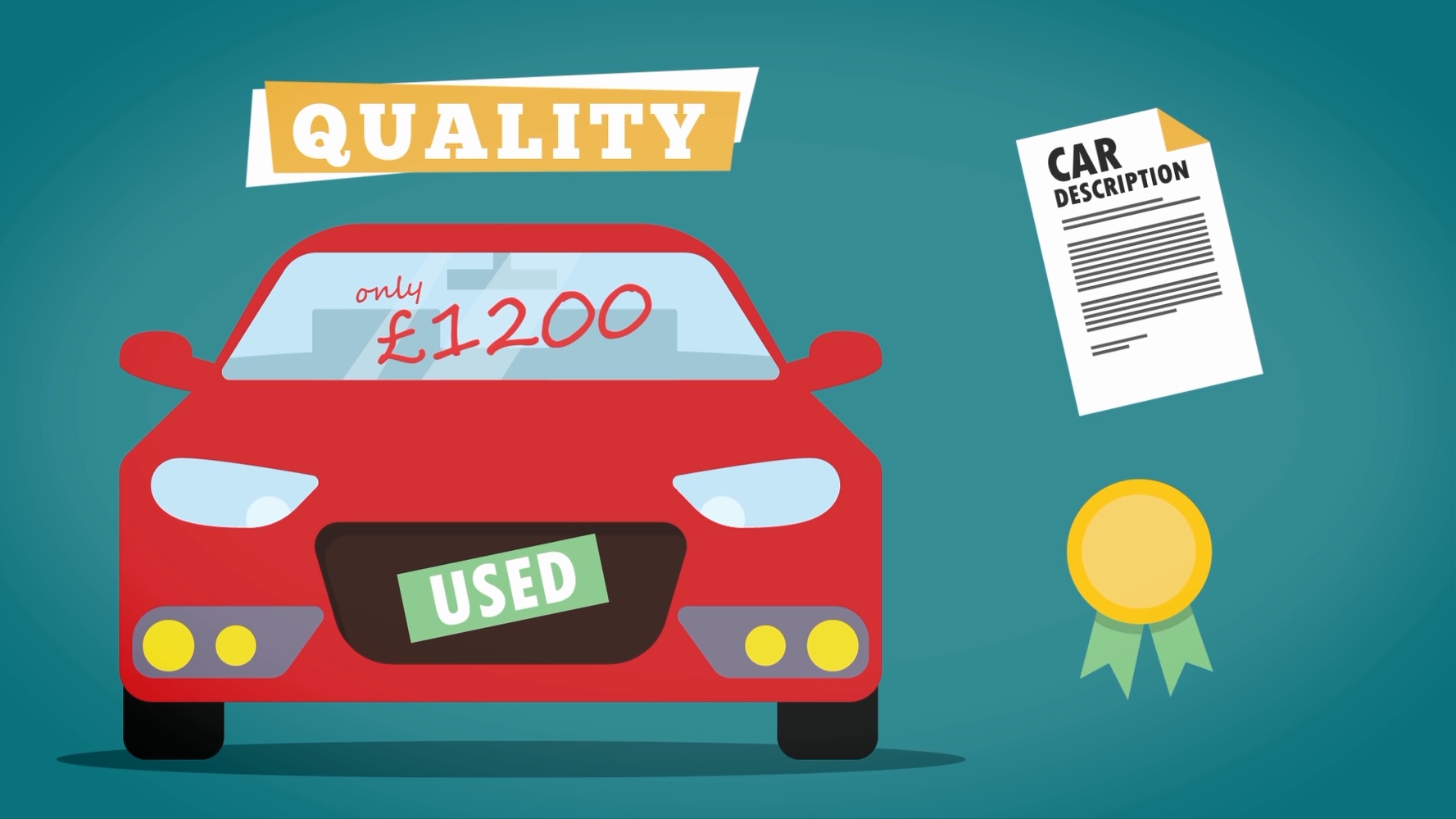 An estimated fifth of used cars advertised through online platforms have unresolved or outstanding safety issues, warns London Trading Standards (LTS) in light of its recent research.
The warning comes on the third day of London Trading Standards Week and forms part of its five-day campaign that raises awareness of consumer protection issues with the public and ensures legitimate business can thrive in the capital.
LTS conducted research looking at online adverts for 155 used cars, most professing to be from private sellers in London. Of the adverts investigated by trading standards, 18 of the vehicles had outstanding safety recalls, and six didn't match their advertised mileage, suggesting the odometer had been tampered with, or 'clocked'.
Trading standards found further disparities between the adverts and the vehicles on sale when ten vehicles were found to be insurance write-offs, a fact omitted from the advert. Though this is a legal requirement for traders, private sellers are under no obligation to inform buyers of insurance write-offs, as long as the vehicle is considered legally road-worthy.
18 of the cars were either untaxed or had no MOT, so it would be illegal to take them for a test drive.
Nicola Tudor, Chair of LTS' Fair Trading Group said: "Don't get taken for a ride when buying a car.  It's not a bargain if it's unsafe or clocked, so check it out first at https://www.gov.uk/buy-a-vehicle. Trading Standards looks to protect consumers by enforcing the law in relation to the sale of used cars so if you suspect that a seller is not complying with legal requirements or not recognising your rights, report them to Trading Standards via the Consumer Advice helpline on 03454 04 05 06."
According to LTS, approximately one in six of the 'private' sellers were likely to be traders. Trading standards often find rogue traders posing as private sellers to take advantage of the fewer protections offered to their buyers.
When buying a used car from a private seller, remember:
The seller must have the right to sell the vehicle
The vehicle must match the description, but it's up to the buyer to question the seller
Unless the vehicle is being sold for scrap, it must be roadworthy
LTS urges consumers to be diligent when considering buying a used car from a private seller. Where possible, find out the registration number before viewing the vehicle. The Driver and Vehicle Licensing Agency (DVLA) holds free-to-access information on vehicles, including whether a car is taxed and has a valid MOT, the mileage and advisory details on the last MOT, and whether there is a safety recall in place.
Checking the existing MOT will tell you whether the vehicle had any advisory notices, and give you a starting point when it comes to view the vehicle, such as asking whether any of the faults identified in the MOT been repaired.
Lead Officer for Motor Trade at the Chartered Trading Standards Institute, Owen Kennedy, said: "It's easy to get caught up in the excitement of buying a new car and forget the basics, but remember that you don't have the same rights when buying from a private individual. Check all the paperwork diligently, and use the DVLA or other online services before viewing the vehicle. You should also consider whether it's worth having the vehicle inspected by an independent engineer or garage. Many car sales go through without a hitch, but you should always remain vigilant."
London Trading Standards is a coordinated partnership of 33 local authority trading standards services across London, sharing intelligence and working collaboratively to ensure each service can maintain consumer protection despite severe cuts to public resources.
With such a wide breadth of work conducted by trading standards services in the busiest city in Europe, each day of the week-long campaign showcases different areas of trading standards work, including scams and doorstep crime, second-hand goods, housing, and under-age sales.
LTS Week takes place 10 – 14 September 2018. Follow @London_T_S and @CTSI_UK on Twitter for full updates.
The aim of London Trading Standards Week is to promote and raise awareness about the wide range of work carried out by Trading Standards Services across London. Further details about the rest of the campaign can be found on the website, www.londontradingstandards.org.uk. #LTSweek2018 
Ends
Editors notes:
The aim of London Trading Standards Week is to promote and raise awareness about the wide range of work carried out by Trading Standards Services across London. Further details about the rest of the campaign can be found on the website, www.londontradingstandards.org.uk. #LTS Week 
London Trading Standards (LTS) represents the 33 Local Authority Trading Standards services in the London Region. We share information and awareness campaigns across the capital to protect consumers and safeguard legitimate enterprise. http://www.londontradingstandards.org.uk/
CTSI is a training and membership organisation that has represented the interests of the Trading Standards profession since 1881 nationally and internationally. We aim to raise the profile of the profession while working towards fairer, better informed and safer consumer and business communities. CTSI's members are engaged in delivering frontline trading standards services in local authorities and in businesses. www.tradingstandards.uk
Our members advise on and enforce laws that govern the way we buy, sell, rent and hire goods and services. We carry out inspections and monitor or investigate complaints. We endeavour to work with businesses to help achieve compliance but ultimately we can prosecute those who break the law
Consumers may report London related information on trading standards issues to London Trading Standards, via our online reporting tool http://www.londontradingstandards.org.uk/report-consumer-crime/. The information will be passed on to the relevant authority or organisation. Please note it is a confidential no-reply service. If you need advice or guidance please contact the Citizens Advice Consumer helpline. https://www.citizensadvice.org.uk/consumer/
LTS Week (#LTSweek2018) runs from 10 to 14 September 2018 and this press release relates to the first day, which is focusing on product safety. The theme for LTS Week is London Trading Standards - Protecting Consumers; Safeguarding Businesses. The aim is to promote and raise awareness about the wide range of work carried out by Trading Standards Services locally and highlighting the following priorities for London:
Day 1: Product Safety, to raise awareness of unsafe goods, such as used tyres
Day 2: Scams and Doorstep Sales, to help protect the vulnerable from fraudsters
Day 3: Buying a Used Car, to highlight potential pitfalls of purchasing a used car
Day 4: Housing, to stop private tenants being ripped off by rogue landlords
Day 5: Protecting Young People, dangers of underage sales of restricted goods
Key legislation and powers relating to used cars is provided below.
The Consumer Protection from Unfair Trading Regulations 2008 make it a criminal offence for a trader to engage in an 'unfair commercial practice'. A practice is unfair if it is a 'misleading action' (containing untrue or deceptive information) or a 'misleading omission' (leaving out information needed to make an informed decision) and it causes or is likely to cause an average consumer to take a different transactional decision. Giving a false mileage is an example of a misleading action; failing to tell a consumer that a car has been an economic write-off is an example of a misleading omission.
Some commercial practices are always considered unfair and so an offence. This includes falsely claiming or giving the impression that a trader is not acting in relation to his business, or falsely representing oneself as a consumer.
The advertising, possession for supply and supply by traders of unsafe vehicles are criminal offences under The General Product Safety Regulations 2005. It is also an offence not to take part in monitoring the safety of a product. 

 

The Road Traffic Act 1988 makes it illegal for any person (including private individuals) to sell, offer to sell or supply, and expose for sale an un-roadworthy vehicle.
The Consumer Rights Act 2015provides that goods sold by a trader to a consumer must be be of satisfactory quality, fit for purpose and as they are described. The seller must also have the legal right to sell the goods.  Only the last two of these apply to private sales.
Examples of prosecution cases relating to used cars:
Citizens Advice guidance on buying a used car https://www.citizensadvice.org.uk/consumer/buying-or-repairing-a-car/buying-a-used-car/ 
Trading Standards guidance on selling a used car   https://www.businesscompanion.info/en/quick-guides/goods/used-car-sales
A short animated film about things to take into consideration when buying a used car is available on the LTS website http://www.londontradingstandards.org.uk/campaigns/london-trading-standards-week-2018/
Consumers can use the Driver and Vehicle Licensing Agency's (DVLA) free online vehicle information checker to make sure the car being sold matches the DVLA's records. https://www.gov.uk/get-vehicle-information-from-dvla. Buyers can also check the car's MOT history using the government's free online service. https://www.gov.uk/check-mot-history 
When selecting a used car, consumers are advised to:
Consider buying from a dealer who is a member of a Trade Organisation that offers mediation in the event of a problem
Remember that you don't have the same rights when buying from a private individual.
Check the paperwork carefully
Use one of the online vehicle checking services if you have any doubts
Consider whether an inspection by an independent engineer would be a good investment
Don't forget that if buying on finance the Finance Company have responsibilities as well as the seller 
Contact Details
---