News
Southwark Trading Standards secure prison sentence for trader selling dangerous skin lightening products
Posted 22/08/18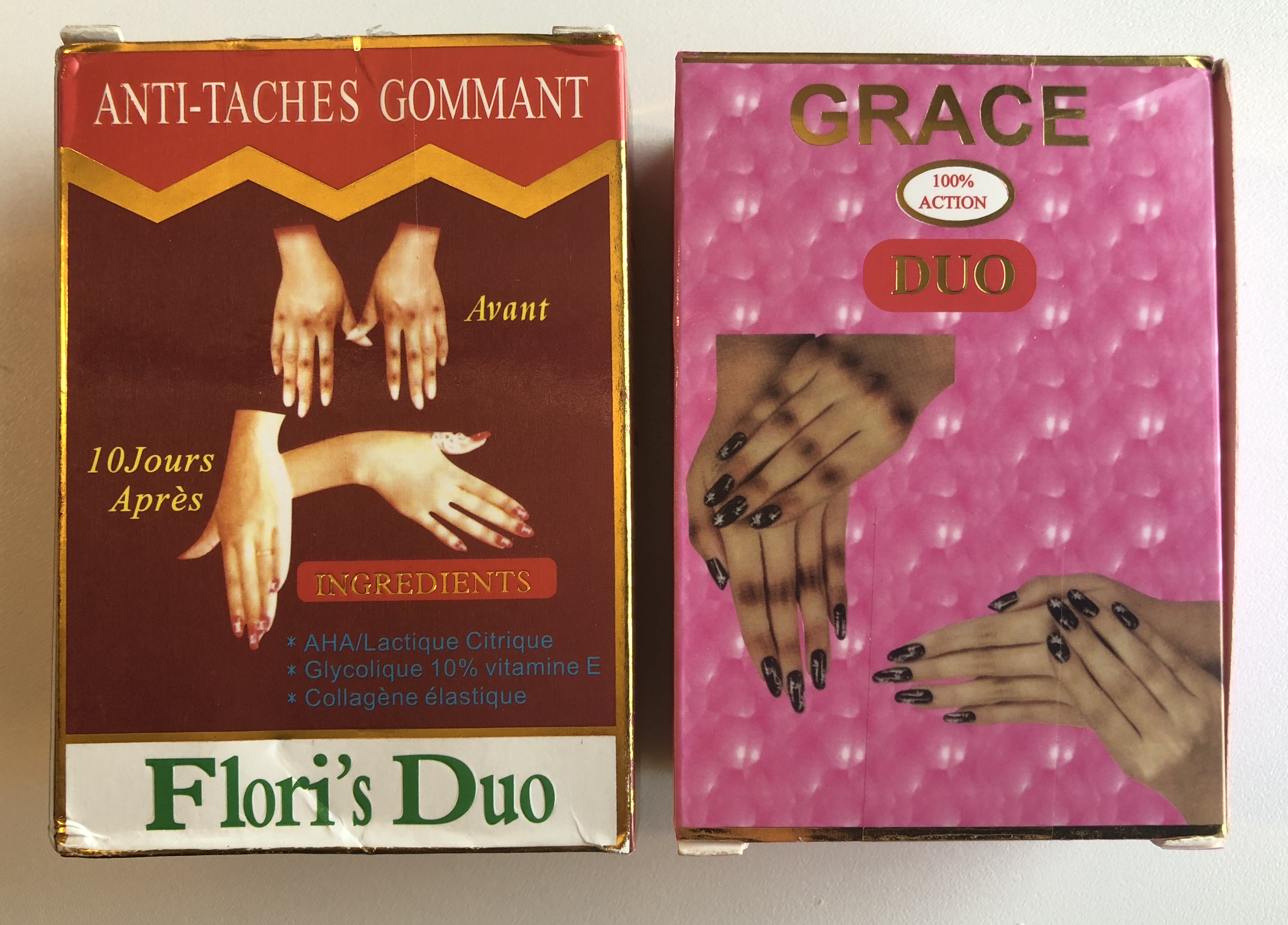 South London shopkeeper is believed to be the first to receive a custodial sentence for the illegal sale of dangerous skin whitening products.
A Southwark Council prosecution resulted in 20 months prison time, a company fine of £1,500 and costs of £5,000 for Mohammed Iqbal Bharodawala, (45) of Heigham Rd, London E6, at the Inner London Crown Court today, 21 August.
This is the second time Southwark Council has prosecuted Mohammed Iqbal Bharodawala, a Director of Jennys Cosmetics Limited, 72 East Street, London, SE17. In November 2015 he was given a suspended sentence of 12 months (to be activated if he were to re-offend within a two year period) for similar offences that took place at the same business in 2014.
The court also heard how Mohammad had been stopped by the UK Border Force on 31 March 2017; he was returning from France with 1,431 infringing cosmetics, these were seized by Kent Trading Standards.
Bharodawala and his company each pleaded guilty to nine offences relating to the supply of skin lightening products containing hydroquinone: an ingredient which has been banned in these products since 2001, due to concerns over serious and irreversible skin damage, as well as links to the liver and nervous system damage. They also pleaded to15 further offences regarding the inadequate labelling of cosmetics. 
Council test purchases of three illegal products sold via eBay led to an inspection of the East Street premises on 12 January 2017, where some 260 items were seized. One of the products purchased online, Grace Duo, contained 17% hydroquinone and had no manufacturer's details or English language labelling.
Further investigation revealed that the eBay transaction was with a company called Jenny's Online Limited, run by Bharodawala's brother, Abdul Kadar Bharodawala (35), of Haldane Road, London, E6. He and his company also pleaded guilty to three offences each, under cosmetic product safety regulations. Abdul Bharodawala was also in court for sentencing today, 21 August, and received a one-year community order, 80 hours unpaid work, costs of £4,500 and a fine of £500 against the company.
The judge commended Southwark Council for its work in bringing the cases. Southwark is one of the most proactive enforcement authorities in the UK in regard to finding and prosecuting vendors of illegal skin lighteners. Between 2002 and January this year, it has successfully brought 20 local cosmetic suppliers to court for supplying dangerous and illegal skin lightening products. Total fines and costs amount to £424,000, with three suspended prison sentences.
Because of this work the council's trading standards team was awarded funds by National Trading Standards (NTS) to look into online sales, this is the fourth retailer to be prosecuted for selling illegal skin lighteners on eBay, as part of the NTS project.
Cllr Evelyn Akoto, Cabinet Member for community safety and public health, said: "Southwark Council works tirelessly to protect shoppers in Southwark and beyond from irresponsible traders seeking to profit at the expense of their customer's health.
"These results show that businesses cannot hide by selling illegal goods online and that the courts will severely punish those who repeatedly break the law.
"I fully support the Judge's decision to bestow the severest sentence in such a case, and hope that it acts as a serious deterrent to anyone thinking of dealing in dangerous skin lightening products here in future."
Mr Mohammad Bharodawala was also disqualified from acting as a company Director for four years.
ENDS
NOTES TO EDITORS
Hydroquinone - works by inhibiting production of the pigment melanin which gives skin its colour. However, melanin is vital to protect the skin against UV radiation so the body will overcompensate by producing more melanin.
This results in a darker patchier appearance developing
It damages the elastin strands in the skin causes premature ageing and weakening of the skin
It can cause neuropathy, a disease of the nervous system
It can damage your liver
It increases the risk of the development of skin cancer from exposure to UV radiation
NHS skin lightening: https://www.nhs.uk/conditions/cosmetic-treatments/skin-lightening/
Previous conviction - Jenny's Cosmetics Limited and Director Mohammed Iqbal Bharodawala (42), of East Ham, pleaded guilty to offences relating to the supply of prohibited cosmetics at Camberwell Green Magistrates Court on 25 September 2015. Sentencing took place on 26 November 2015 before District Judge Savits. Mr Bharodawala was sentenced to a total of 12 months imprisonment and ordered to pay £4,000 towards costs. The prison sentence was suspended for two years The company was dealt with separately. It was fined a total of £1,300 and also ordered to pay costs of £5,003.50.
In sentencing, on that occasion, the District Judge took into account early guilty pleas but said "The nature of these offences is so serious that only custody is appropriate. The substances involved are dangerous. You could have co-operated more fully than you did." 
National Trading Standards (NTS) project – Southwark Council is leading on an NTS funded project on behalf of London Trading Standards which identified traders using the eBay platform to sell illegal skin lighteners and which sought to prevent certain products being listed. The project is ongoing with enforcement action being targeted against some of the traders identified.
---