News
Business saving consumers potentially millions from fraud earns CTSI Hero Award
Posted 26/06/19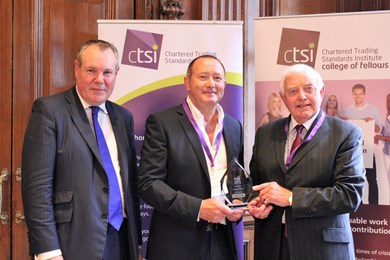 Investigation and verification service provider, KwikChex, has earned a prestigious Chartered Trading Standards Institute (CTSI) Hero Award for its continuous work and passionate commitment on behalf of consumers, particularly around timeshare scams.
KwikChex, and its Director and Co-founder, Christopher Emmins were nominated for the Business Award by Bournemouth, Christchurch and Poole (BCP) Council for its years of assistance targeting fraudsters and providing support to trading standards and local law enforcement agencies.
The company, which was founded in 2010, has provided 'expert' witness testimony in for the prosecution in a number of cases, one of which with potentially millions of pounds worth of fraud.
KwikChex has established a free and effective online help service for consumers the Timeshare Task Force, a helpline aimed specifically at assisting victims of timeshare fraud, and consumers 'stuck' within timeshare agreements have been targeted by unscrupulous timeshare resale fraudsters.
The CTSI Hero Awards celebrate those who make outstanding contributions towards consumer protection in our communities. KwikChex received its award at the CTSI Hero Awards 2019 ceremony at One Great George Street, London, on Tuesday.
Chief Executive at CTSI, Leon Livermore, said: "The Business Award is designed to recognise businesses that demonstrate a dedication to protecting consumers. KwikChex not only strives to help consumers who have suffered at the hands of ruthless fraudsters but have been a strong supporter of our profession. I'm pleased to name them our 2019 Business Hero."
Senior Trading Standards Officer at BCP Council, Colston Nichols, said: "Its role in trying to stop scams or seek justice against the offenders is uncompromising and KwikChex has greatly helped to reduce consumer detriment, particularly within the Timeshare sector."
Christopher Emmins was presented the award by Conor Burns MP, and Peter McVeigh from Status International, which sponsored this year's Business Hero Award category.
End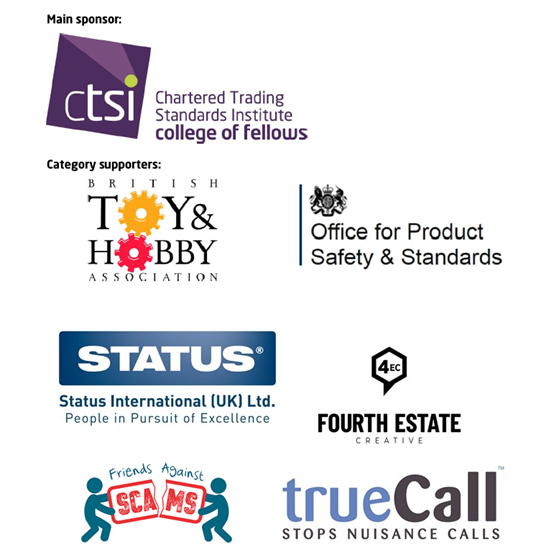 Editors notes
For press queries, email CTSI Press Office: pressoffice@tsi.org.uk, or call 01268 582240. 
The Chartered Trading Standards Institute (CTSI) is a training and membership organisation that has represented the interests of the trading standards profession since 1881, both nationally and internationally. It aims to raise the profile of the profession while working towards a safer, fairer, and better-informed society for consumers and businesses. CTSI's members deliver frontline trading standards services in local authorities. www.tradingstandards.uk.
---