News
A victim of illegal money lending scheme wins CTSI Hero Award
Posted 09/10/20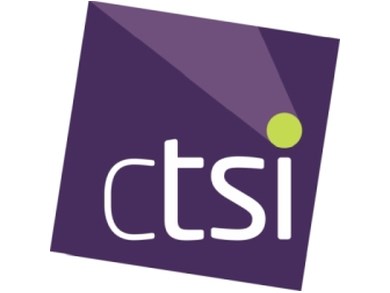 At an online ceremony on Friday 9 October, the Chartered Trading Standards Institute (CTSI) recognised the victim of an illegal money lending scam by awarding her a CTSI Hero Award.
Mum of five, Becky* was nominated for the award by the National Trading Standards (NTS) Illegal Money Lending Team. Becky found herself in financial hardship and borrowed £50 from someone she considered a friend to buy school uniforms for her children, but ended up paying an estimated £35,000. Survivor Becky bravely spoke about her horrific ordeal of becoming entrapped by a loan shark, which led to attempts to take her own life after falling in debt and receiving terrifying threats from an ominous "Big Man."
Becky and her husband were both unemployed at the time, and with no access to a bank account, credit cards or able to get a loan, she felt she had no option but to accept the cash from the woman posing to be her friend.
Becky said: "I had the £50 in 15 minutes. It seemed like easy money, but I didn't realise the dangers.
"The first time I was in arrears she added another £150 on top. So, you could borrow £50 one week, and owe £100 the next. But if you couldn't pay it would be £250 in a fortnight, £400 in three weeks.
"The most I ever owed was £1,050. She was taking hundreds a week off me, and I had to use food banks."
The loan shark would text her kids if she was late with payments and warned they would be coming to visit unless she paid up.
Her case was investigated by the England Illegal Money Lending Team, with Becky and her children moved away from the loan shark and the lender now under investigation.
Eleni Chalkidou, Director of Communications at CTSI, said: " What an absolute legend Becky is! We thank her for coming forward to share her story. It is extremely brave of her to speak of her harrowing experience with an unscrupulous and threatening loan shark.
Times are tough for many families across the country, and sadly there are people who are more than willing to profit on the misery of others. Hopefully, Becky's story will be an effective warning for those who may be tempted to fall into this trap."
ENDS

Notes for Editors:
*Becky is a pseudonym to protect the victim's identity.
CTSI Press Office: pressoffice@tsi.org.uk, 01268 582240
Chartered Trading Standards Institute (CTSI)
CTSI is a training and membership organisation that has represented the interests of the Trading Standards profession since 1881 nationally and internationally. We aim to raise the profile of the profession while working towards fairer, better informed and safer consumer and business communities. CTSI's members are engaged in delivering frontline trading standards services in local authorities and in businesses. www.tradingstandards.uk
---