News
Beware pandemic profiteers and coronavirus crooks
Posted 26/05/20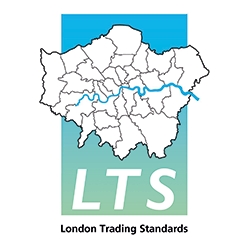 London Trading Standards is warning Londoners to beware of unscrupulous traders seeking to profiteer from the coronavirus pandemic and criminal scammers exploiting the fears of the vulnerable.
London borough trading standards services have received over 1,600 complaints about traders charging excessive prices for a range of goods since the pandemic started and there has also been a rise in criminal scams linked to the pandemic.
Excessive pricing complaints have been particularly prominent in east London boroughs, with Tower Hamlets having received over 250 pricing complaints. The Competition and Markets Authority (CMA) recently reported that: "The ten local authority areas with the highest rates of [excess pricing] complaints per thousand premises are all in or near London. This is partly a reflection of complaints against small, independent supermarkets and grocery stores."
The top 3 most complained about business types on excessive prices were:
• Pharmacies & Chemists (SMEs in particular)
• General/Convenience shops (SMEs in particular)
• Independent Supermarkets (SMEs in particular)
The top 3 most frequently complained about products effected by excessive prices were:
• Hand sanitiser
• PPE (predominantly face masks)
• Staple food products/groceries & Halal meat
According to CMA figures, the largest price increases concern hand sanitiser, with a reported median rise of almost 400%. The average increase across all products was 160%.
There is no current UK legislation regulating the price of goods, so in general sellers can charge what they see fit.  Changes were proposed as part of the Coronavirus Bill, but they were not passed by Parliament.  The Competition and Markets Authority (CMA) said last week (21 May) that it has now advised the government on the introduction of new powers to deal with excessive prices during the pandemic.
Under the Price Marking Order 2004 the price payable by consumers, inclusive of VAT, must be shown clearly on or near the goods. A consumer must be informed of the price of any consumer goods before they make any decision to select or offer to buy or purchase.
The Consumer Protection from Unfair Trading Regulations 2008 prohibit misleading consumers in ways that are likely to affect their behaviour, for example by making false statements about the reason for price rises.
Consumers are encouraged to report examples of excessive prices to the CMA here: https://www.coronavirus-business-complaint.service.gov.uk/
COVID-19 scams
Trading standards teams are also receiving reports of numerous covid-19 related scams being perpetrated on vulnerable Londoners.  Criminals are primarily using digital mediums to target their victims. This includes text messaging, emails, phone calls and social media. Scammers are targeting both consumers and businesses that may have been identified as vulnerable.
Examples include:
• Gov.uk coronavirus social distancing fine alert via text
• Gov.uk email scam targeting businesses – fake grant application letter
• Websites, text messages, phone calls, social media pages and emails offering PPE for sale. The PPE is non-existent. Businesses, local government & care homes targeted.
• Fake CV-19 tests and miracle prevention products being sold via email and social media (See two examples below, which we can explain further on request)
• Bank, APP and Courier Fraud. Well known scam now with a cv-19 slant. Asking people to part with their bank details.
• Social media account hackers – gain access to someone's social media account and ask their contacts for loans
London Trading Standards Operations Director, Stephen Knight, said: "Life is hard enough in the current situation, without being ripped off by unscrupulous profiteers or targeted by criminal scammers. We encourage people to follow trading standards' advice and especially urge family, friends and neighbours of vulnerable residents to be alert to the potential for scams and to do their best to protect those who might be at risk.
Sadly, we don't have sufficient powers to tackle the pandemic profiteers.  However, we would welcome the opportunity to do so, if the government agrees to the recent CMA request to put suitable powers in place."
Cllr Danny Thorpe, London Councils' Executive Member for Crime & Public Protection, said: "The Covid-19 crisis has brought out the best in the majority of Londoners, but unfortunately there are also coronavirus crooks seeking to exploit people's concerns. London boroughs have zero tolerance for this disgraceful behaviour and we're taking robust action against these criminals. Londoners can help by staying vigilant and reporting consumer crimes to the authorities."
Chartered Trading Standards Institute (CTSI) Chief Executive, Leon Livermore, said: ""Like most people, my CTSI colleagues and I are appalled by the behaviour of some businesses at this time. The vast majority of businesses have responded responsibly and demonstrated all that is good about British business.
The British public will remember which individuals and businesses supported them at this time and which showed utter contempt for them and vote with their wallets once this crisis ends.
My thanks go to London Trading Standards who are working hard across the Capital to protect the vulnerable during this pandemic."
London Trading Standards will be highlighting a different area of trading standards response to consumer issues raised by the pandemic over the coming weeks as part of our annual 'LTS Week' consumer awareness campaign, this year entitled: "London Trading Standards – Protecting Consumers, Safeguarding Businesses through COVID-19".
Residents are advised by London Trading Standards:
• Not to deal with cold callers at any time, either by phone or at the door, but particularly those who may seek to exploit the current situation.
• Not to respond to unsolicited emails.
• To take extra care of elderly and disabled residents to protect them from such scams.
• To report all frauds to Action Fraud on 0300 123 2040, or through the action fraud website (https://www.actionfraud.police.uk/)
• To report concerns about doorstep or telephone cold callers to Trading Standards via the Citizens Advice Consumer Service Helpline on 0808 223 1133 or to Action Fraud, and in urgent cases to the police on 999.
• To report concerns about fake products or false claims made about products, contact Trading Standards via the Citizens Advice consumer service helpline on 0808 223 1133 or via their chat service online https://www.citizensadvice.org.uk/consumer/.
ENDS
Notes:
1. Interviews with trading standards officers and/or LTS's Operations Director available.
2. Contact details: CTSI press office - pressoffice@tsi.org.uk
3. Two examples of recent scams:
a. A London-based company has been cold calling care homes in London for several weeks offering instant result Covid-19 antibody test kits, which they claim are CE certified.  In fact, no such kits are currently CE certified and it is therefore not legal to sell them in the UK (see photo).
b. A London-based company is selling USB sticks which it claims shield the user from the harmful effects of 5G radiation, which many conspiracy theorists have linked to covid-19.  These sticks are £283 each or 3 for £799 (see attached photo)
4. Photos of excessively priced hand sanitisers and chillies are available on request.
5. London Trading Standards (LTS) represents the 33 local authority trading standards services in the London Region. LTS shares information and awareness campaigns across the capital to protect consumers and safeguard legitimate enterprise. More information is available here: http://www.londontradingstandards.org.uk/
6. Trading standards officers advise on and enforce laws that govern the way we buy, sell, rent and hire goods and services. Trading standards endeavours to work with businesses to help achieve compliance but ultimately, can prosecute those who break the law. Trading standards have the power to inspect premises and can seize goods as well as conduct investigations into criminal offences.
---