News
CCAS ADR scheme booms with new business members
Posted 01/10/20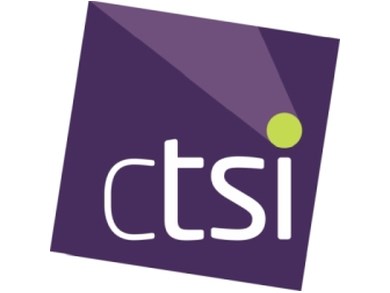 The Consumer Codes Approval Scheme (CCAS) today celebrates over five years of success. The ADR regulations, launched in 2015, improve relations between consumers and traders by encouraging dispute resolution before going to court.
Many businesses realise the peace of mind that ADR brings. Over the past five years, over 68,000 UK businesses joined the scheme demonstrating the increasing popularity of the support of a third-party organisation to resolve disputes outside court.
In what was an excellent year for the scheme, business members increased year on year to 68,809 from 52,003, in the most recent report, representing a 32% year-on-year membership growth. Growth in consumer spending across codes businesses also kept up the pace. It surged by a staggering £51.5bn - a 62% year-on-year increase with almost £135bn of spending now protected by the scheme.
Businesses which qualify as scheme members have clear pre-contractual information, so the consumer knows what they are buying and understands all charges. Scheme membership demonstrates that the business has a robust customer complaints procedure which attracts and helps retain customers.
There are many highlights this year, with Home Insulation and Energy Systems Scheme (HIES) receiving an award and reporting that it resolved 98.4% of cases within three days. Approved ADR bodies received over 110,000 contacts last year and handled approximately 70,000 cases, while ombudsman services upheld 83% of the complaints referred to them in 2019.
Sue Steward, Head of Client & Commissioning at the Chartered Trading Standards Institute (CTSI) which operates the scheme, said:
"I am pleased to report that one of our code sponsors, the Home Insulation and Energy Systems Scheme (HIES) received an award at the UK Complaint Handling Awards this year.
"This is good news not only for customers but also businesses during what is an extraordinarily difficult time for UK business. The unprecedented pandemic has hit consumer confidence, and as such CCAS membership is an important tool for improving it. Businesses that are part of an approved code benefit from improved customer relations standards and supports the confidence of consumers.
"ADR schemes give businesses the peace of mind that there is someone there to help overcome disputes outside of court. Avoiding costly legal cases is a priority, especially during challenging times for business.
"I look forward to the next five years, which I'm certain will bring even more reassurance for businesses and aid the recovery of the economy."
ENDS
Notes for Editors:
CTSI Press Office: pressoffice@tsi.org.uk, 01268 582240
Chartered Trading Standards Institute (CTSI)
CTSI is a training and membership organisation that has represented the interests of the Trading Standards profession since 1881 nationally and internationally. We aim to raise the profile of the profession while working towards fairer, better informed and safer consumer and business communities. CTSI's members are engaged in delivering frontline trading standards services in local authorities and in businesses. www.tradingstandards.uk
---