News
New guide for used car industry launched
Posted 02/03/20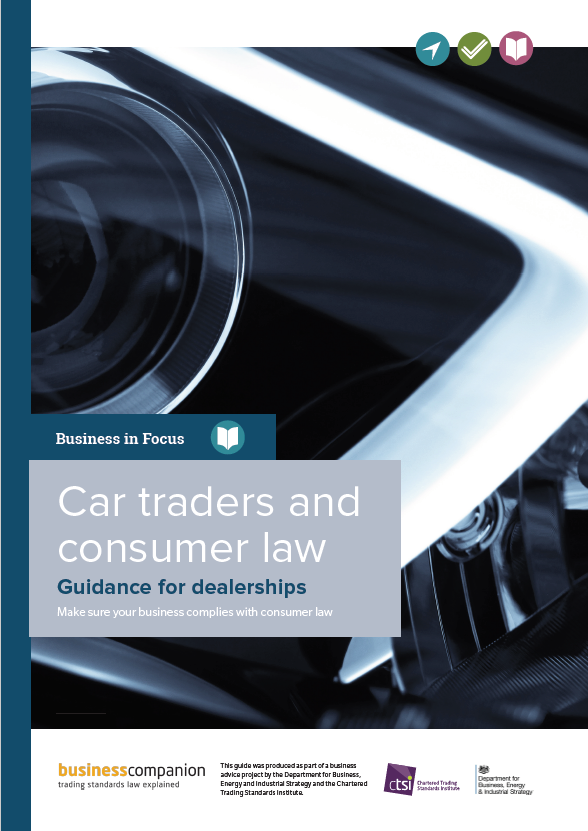 The Chartered Trading Standards Institute (CTSI) today announced the launch of a free guide on consumer law for the UK used car industry. 
The guide, titled Car Traders and Consumer Law, which is written by legal and trading standards experts, focusses on the rules governing the sale of used cars in the UK. 
Around two million used cars are sold every year in the UK, and a third of all car buyers seriously consider purchasing a used car over a new one. Car complaints remain amongst the highest kind lodged with consumer protection bodies. The guide, developed in partnership with the Department for Business, Energy and Industrial Strategy (BEIS), is designed to support the legal compliance of businesses in the used car industry and enhance consumer protection.
CTSI Chief Executive, Leon Livermore, said: "The used car market is more significant today than it has ever been, and competition is high. It's a fact of life that cars can break down. Business must make sure that it is open and transparent with consumers and conform to its legal responsibilities before, during and after sales.
"The used car sales market is complex, but fortunately, CTSI and BEIS have collaborated to produce this focused and accessible guide for the used car industry. Whether you are a large franchise or a small independent dealer, all used car dealers should read this guide. It is endorsed by trading standards bodies throughout the United Kingdom, in England, Scotland, Wales and Northern Ireland.
"Together, we can build a better used car industry for both consumers and business. It all starts by reading this guide."
To read and download the full guide, go to this link.
ENDS
Notes for Editors:
CTSI Press Office: pressoffice@tsi.org.uk, 01268 582240
Chartered Trading Standards Institute (CTSI)
CTSI is a training and membership organisation that has represented the interests of the Trading Standards profession since 1881 nationally and internationally. We aim to raise the profile of the profession while working towards fairer, better informed and safer consumer and business communities.
CTSI's members are engaged in delivering frontline trading standards services in local authorities and in businesses. www.tradingstandards.uk
---