News
Scammers target homeworkers via Zoom
Posted 08/07/20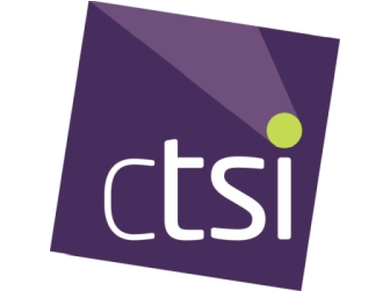 The Chartered Trading Standards Institute (CTSI) has received evidence of a new scam targeting homeworkers on video communications platform, Zoom.
The global COVID-19 lockdown has shifted the working behaviour and patterns of millions of people across the globe. Millions of people now work entirely from home, and fraudsters have adapted to that shift.
Homeworkers are receiving bogus texts and emails claiming to be from the popular Microsoft platform. One message claims to be from "Zoom Mail" which informs the recipient that a "Zoom voicemail" has been received and that they should call a premium rate number that the message claims costs "£6 plus std net rate". 
Another message, sent via email, pretends to be a Zoom conference call invitation that asks the recipient to click a link to "review invitation". The link then leads to a fake login page which asks the recipient to put in their username and password, sending the information to scammers. 
CTSI Lead Officer Katherine Hart said: "Everyone receiving messages like these should take precautions. A legitimate message will never ask you to pay money to access voicemails, and messages received outside of the specified platform should always be treated with healthy suspicion. 
"This type of scam is by no means limited to the Zoom platform, and the public should apply the same precautions to all. 
"If you receive these kinds of emails, report them to the National Cyber Security Centre and your organisation's Head of IT."
The public and businesses are encouraged to join Friends Against Scams and Businesses Against Scams, respectively. These initiatives aim to protect and prevent people and businesses from becoming scam victims by empowering them to take a stand against scams.
If you think you've been scammed, report it to Action Fraud, or if in Scotland dial 101 and report it to Police Scotland. Advice and guidance on how to protect yourself, or your business, from fraud and cybercrime, is available at www.gov.uk/coronavirus-fraud-and-cyber-crime.
To report email scams, contact the National Cyber Security Centre (NCSC) by emailing  report@phishing.gov.uk
ENDS
Notes for Editors:
CTSI Press Office: pressoffice@tsi.org.uk, 01268 582240
Chartered Trading Standards Institute (CTSI)
CTSI is a training and membership organisation that has represented the interests of the Trading Standards profession since 1881 nationally and internationally. We aim to raise the profile of the profession while working towards fairer, better informed and safer consumer and business communities. CTSI's members are engaged in delivering frontline trading standards services in local authorities and in businesses. www.tradingstandards.uk
---