News
Trading standards issue warning about 'HMRC' tax bill phone scam
Posted 31/07/20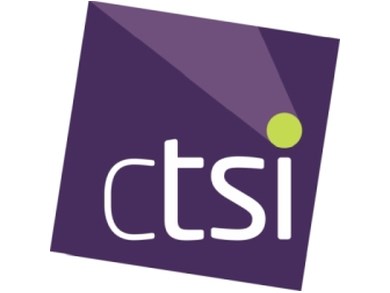 The Chartered Trading Standards Institute (CTSI) is warning UK consumers to beware a new 'HMRC' tax bill phone scam which threatens people with arrest if they don't pay up.
People are being called and a pre-recorded message ostensibly from HMRC, informs them that they owe money and that they are urgently required to call a separate telephone number to halt further action being taken against them.
Upon calling the number, the consumer is given a long reference number and are threatened that "if you don't transfer the money you owe us, it could lead to your arrest."
The warning follows on from advice earlier in the COVID-19 crisis alerting people to 'HMRC'-branded scams via text, emails and telephone calls from bogus civil servants. These scams promised lump-sum payments from the Government "as part of its promise to battle COVID-19."
At the time, HMRC advised the public that such messages and phone calls are fake, with the Government department stating that it will, "never text, email or phone to ask for bank details, PIN or passwords."
CTSI Lead Officer, Katherine Hart, said: "This new tax bill phone scam is a financial phishing expedition which tries to separate people from their hard-earned cash. It is doing the rounds everywhere – no part of the UK is immune.
"This scam' ups the ante' for CTSI and our consumer protection partners in the fight to warn and advise the public not to be taken in by this kind of scheme.
"It can be really frightening for people to think that they may be arrested if they don't pay what they are told is an outstanding bill and, as a result, I'm sure that some people do actually pay up. But that is a slippery slope – once they've got you, the scammers are likely to make more and more demands."
Katherine said that 'HMRC' scams are among the most alarming, as they misuse the most authoritative brand in the country - the Government.
She added: "The unprecedented coronavirus pandemic has left millions of people in a perilous financial state, due to mass redundancies and furloughing, and this situation makes the general public more vulnerable to these kinds of despicable scams.
"Scammers can be extremely convincing. They are aware that more people are at home at the moment because they may either be working from home or have been furloughed, so these rogues are thinking up new ways to target unsuspecting consumers."
The public and businesses are encouraged to join Friends Against Scams and Businesses Against Scams, respectively. These initiatives aim to protect and prevent people and businesses from becoming scam victims by empowering them to take a stand against scams.
If you think you've been scammed, report it to Action Fraud, or if in Scotland dial 101 and report it to Police Scotland. Advice and guidance on how to protect yourself, or your business, from fraud and cybercrime, is available at www.gov.uk/coronavirus-fraud-and-cyber-crime.
To report email scams, contact the National Cyber Security Centre (NCSC) by emailing  report@phishing.gov.uk
ENDS
Notes for Editors:
CTSI Press Office: pressoffice@tsi.org.uk, 01268 582240
Chartered Trading Standards Institute (CTSI)
CTSI is a training and membership organisation that has represented the interests of the Trading Standards profession since 1881 nationally and internationally. We aim to raise the profile of the profession while working towards fairer, better informed and safer consumer and business communities.
CTSI's members are engaged in delivering frontline trading standards services in local authorities and in businesses. www.tradingstandards.uk
---