News
Birmingham trading standards expert wins CTSI Hero Award
Posted 20/10/21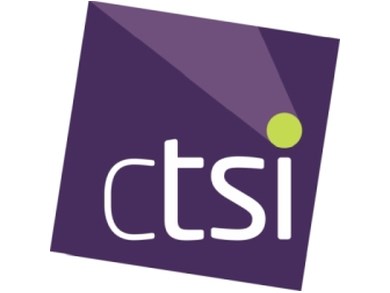 Senior Trading Standards Officer Tariq Mohammed has been awarded the CTSI Hero Award for Intellectual Property (IP).
The awards, hosted by CTSI at One Great George Street, Westminster, on the evening of Tuesday, October 19, recognise significant contributions to consumer protection across the UK.
Over two decades, Tariq has dedicated his career to combatting counterfeiting and piracy in notorious crime spot areas in Birmingham and Ealing, often facing threats to his safety while identifying and stopping organised crime networks. Tariq has championed his ethnicity, enabling him to connect with and serve the UK's diverse communities, and he has received many plaudits from his colleagues for his drive, determination, knowledge and professionalism. 
Tariq has received fourteen awards from the Anti-Counterfeiting Group (ACG) over the past 15 years, and his work has directly led to multiple high profile court cases, and recently one which saw a manufacturer of counterfeit clothing handed a four-year prison sentence. 
Tariq's award nomination described him thus: "his passion is endless, and his determination to succeed places him above most in his chosen profession."
Senior Trading Standards Officer, Tariq Mohammed, said: "I am honoured and delighted to receive such a prestigious award. I would like to thank those who recommended me for this award and the colleagues that have supported me during my career in trading standards, in particular IP crime.  
"IP crime is not victimless and impacts on legitimate business and local investment. I have been able to achieve this with the help of the Anti- Counterfeiting Group (ACG), National Markets Group (NMG) and WRI, who have sponsored this year's award. Working together we can continue to tackle this organised criminality and deliver real and positive impacts, to protect legitimate businesses." 
CTSI Chief Executive, John Herriman, said: "I send my congratulations to Tariq who has been vital in taking down criminal networks in London and the Midlands. 
"Tariq's successful work with external agencies and organisations is precisely the kind of effective collaborative working that brings results.
"He is a model trading standards professional, as demonstrated by his selfless service and determination to investigate and prosecute criminal behaviour while engaging with consumers from all and communities to ensure they are protected."

ENDS

Chartered Trading Standards Institute (CTSI)
CTSI is a training and membership organisation that has represented the interests of the Trading Standards profession since 1881 nationally and internationally. We aim to raise the profile of the profession while working towards fairer, better informed and safer consumer and business communities. CTSI's members are engaged in delivering frontline trading standards services in local authorities and in businesses. www.tradingstandards.uk

CTSI Press Office: pressoffice@tsi.org.uk, 01268 582240
---