News
CCAS welcomes the Earl of Lindsay as Chair
Posted 19/04/21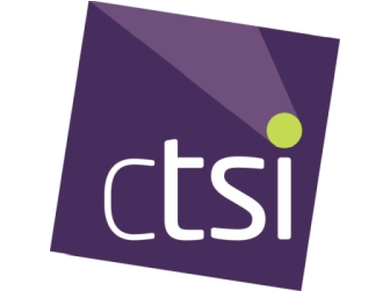 The Consumer Codes Approval Scheme (CCAS) welcomes Lord Lindsay as its new Chair. 
Earlier this month, Lord Lindsay was appointed President of the Chartered Trading Standards Institute (CTSI) and deepened his relationship with the organisation by joining the CCAS Board as Chair. 
Recently, CCAS celebrated its eighth anniversary and announced that the scheme now has almost 80,000 business members. The scheme is committed to promoting codes of practice that meet core consumer protection criteria that have obtained CTSI approval.
Lord (Jamie) Lindsay currently serves as Chairman of UKAS, the UK's National Accreditation Body, and served as President of several organisations, including the National Trust for Scotland, alongside senior roles at private sector organisations. Jamie entered the House of Lords in 1989 and was Parliamentary Under-Secretary of State for Scotland in the John Major Government.
Sue Steward, Head of Client & Commissioning at the Chartered Trading Standards Institute (CTSI), which operates the scheme, said: "I wish to welcome Lord Lindsay to the Consumer Codes Approval Board (CCAB). 
"Jamie's considerable experience on the boards of several organisations along with his passion for consumer protection matters will prove vital in aiding the continued success and growth of CCAS throughout the 2020s."
CTSI President and CCAS Chair, Lord Lindsay, said: "I am delighted to take on the role of Chair of CCAS alongside my appointment as President of CTSI. My experience with UKAS accreditation has made me recognise the importance of customer-facing standards and their role in instilling greater trust, confidence and credibility in products and services. CCAS plays an increasingly impactful role in improving these standards throughout the United Kingdom.
"I look forward to helping continue the incredible growth of the scheme that we have witnessed over the past eight years, improving the experiences of millions of UK consumers."
ENDS
Chartered Trading Standards Institute (CTSI)
CTSI is a training and membership organisation that has represented the interests of the Trading Standards profession since 1881 nationally and internationally. We aim to raise the profile of the profession while working towards fairer, better informed and safer consumer and business communities.
CTSI's members are engaged in delivering frontline trading standards services in local authorities and in businesses. www.tradingstandards.uk
---