News
CTSI welcomes new PAC report which states UK regulatory system lacks capacity and skills to meet the challenges it faces
Posted 01/10/21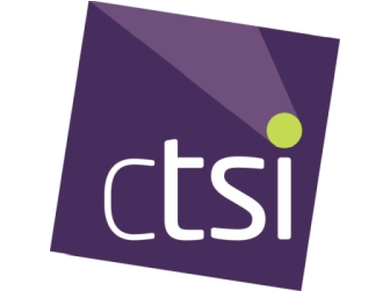 The Chartered Trading Standards Institute (CTSI) welcomes a new report by the Public Accounts Committee (PAC) that recognises the real dangers of unsafe products and the "serious challenges for regulators", skills and capacity. This is in light of a 39% real-term funding reduction for local trading standards services in the past ten years and new responsibilities for national and local regulators following EU Exit.
The report placed particular significance upon the Grenfell Tower tragedy. PAC Chair Dame Meg Hillier stated that the fire "doubly exposed" weaknesses in the UK's product safety regime, while she acknowledged the increasing number of responsibilities for regulators during a climate of cuts.
CTSI Chief Executive, John Herriman, said:
"Currently, we are in a position of assumed compliance, where consumers think that a regulator somewhere behind the scenes is checking all products sold from a consumer protection perspective. Unfortunately, this is not the case due to diminishing resources available for market surveillance and robust enforcement. This, combined with gaps in the regulatory framework in terms of adequate powers to regulate goods sold online, creates a vulnerable and potentially dangerous position for UK consumers. Recent events involving minors swallowing dangerous magnets found in toys and other products serve as tragic examples of the catastrophic results improper product safety regulation can bring.
"At our CTSI Symposium event this week, we focussed on the changing face of consumer vulnerability and how that can be tackled. A key theme has emerged on the need for adequate data collection and sharing, along with finding ways to collaborate and reach those most vulnerable in society to educate and empower them in their consumer choices. We are pleased to see that the conclusions from this report echo these concerns, and we look forward to working with OPSS on making the consumer protection system better. This report rightfully points out that action must be taken to ensure the long-term sustainability of the Trading Standards workforce, and we will be engaging with Government to make sure this is the case."

ENDS


Chartered Trading Standards Institute (CTSI)
CTSI is a training and membership organisation that has represented the interests of the Trading Standards profession since 1881 nationally and internationally. We aim to raise the profile of the profession while working towards fairer, better informed and safer consumer and business communities. CTSI's members are engaged in delivering frontline trading standards services in local authorities and in businesses. www.tradingstandards.uk

CTSI Press Office: pressoffice@tsi.org.uk, 01268 582240
---