News
Internet provider scam targets home workers
Posted 12/02/21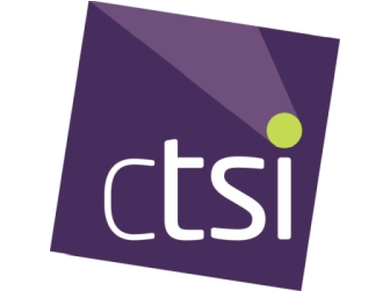 The Chartered Trading Standards Institute (CTSI) reports that scammers are targeting the public with a telephone scam concerning a major internet provider. 
The scam involves an individual claiming to be calling from BT Openreach, who states that there are issues with your internet connection and that they need to gain access to your computer to perform tests and fix it. 
The caller asks the target to download an application called Teamviewer, enabling a user to gain remote access to a computer. Giving access places the target in a hazardous situation, especially if the computer contains personal details, such as banking usernames and passwords. 
There are heightened concerns about this kind of scam as Ofcom reports that the COVID-19 pandemic lockdown has led to a record surge in internet usage in the UK. It also joins a series of other scams taking advantage of the pandemic on the doorstep, through email, and texts. 
Katherine Hart, a Lead Officer at CTSI, said: "The pandemic lockdown has led to record numbers of home workers, corresponding to a surge in internet use both in the UK and the wider world. I am concerned that this kind of scam could catch people off guard; indeed, I know of two individuals targeted by it this month.
"Since the first lockdown last March, fraud networks have used the pandemic as an opportunity to ruin people's lives further, and I have warned the public about this at every step. We should not merely ignore it - we must report all instances of scams as this provides vital intelligence for the authorities. 
"Do not be mistaken that scammers only use the BT brand - they hijack all kinds of internet provider brands to conceal their real intent. 
"I ask the public to remain vigilant and take five minutes to think about this kind of communication. Doing this could mean the difference between keeping your assets safe or further trouble in what is an unprecedented period of difficulties."
Last week, National Trading Standards highlighted that scam and nuisance phone calls have returned to levels seen before the first lockdown. In April 2020, when lots of call centres were suddenly closed as a result of restrictions imposed by governments to halt the spread of coronavirus, 10% of calls received by trueCall devices were scam or nuisance calls. By October 2020, this figure had risen dramatically to 35%, taking numbers of nuisance calls back up to levels last experienced before the pandemic.
The new data was released alongside findings from a National Trading Standards call blocker programme funded by the Department for Digital, Culture, Media and Sport that demonstrate the effectiveness of call blocker units and the positive impact they have on people's wellbeing. 1,084 call blockers were installed and, after six months, more than 1 in 3 (35%) of the 283,700 calls received by the units were found to be scam or nuisance calls. 98,701 scam and nuisance calls were blocked by the units – more than 99% of the scam and nuisance calls received – saving consumers a projected £20,227,167.42. More information is provided in the National Trading Standards Scams Team Call Blocking report here.
Louise Baxter, Head of the National Trading Standards Scams Team, said:
"Our call blocking programme clearly demonstrates that call blocking devices can eliminate the vast majority of scam and nuisance calls and protect victims from phone scams. Our report provides further evidence that people over the age of 70 are far more likely to be preyed on by nuisance callers – and that this can have a detrimental effect on their emotional and physical wellbeing."
"Scam and nuisance calls can cause financial loss, emotional distress, social isolation, a loss of confidence and in some cases physical harm caused by poverty and stress. All regular landline users are likely to benefit from call blocker technology and we're calling for devices to be made available to people in vulnerable situations to help safeguard them from fraud, scams and financial abuse."
To report scams, contact Action Fraud, or if in Scotland, contact Police Scotland. 
To report email scams, contact the National Cyber Security Centre (NCSC) by emailing  report@phishing.gov.uk
For consumer advice, please call the Citizens Advice Consumer Helpline on 0808 223 1133
The public and businesses are encouraged to join Friends Against Scams and Businesses Against Scams, respectively. These initiatives aim to protect and prevent people and businesses from becoming scam victims by empowering them to take a stand against scams.


ENDS


CTSI Press Office: pressoffice@tsi.org.uk, 01268 582240
Chartered Trading Standards Institute (CTSI)
CTSI is a training and membership organisation that has represented the interests of the Trading Standards profession since 1881 nationally and internationally. We aim to raise the profile of the profession while working towards fairer, better informed and safer consumer and business communities. CTSI's members are engaged in delivering frontline trading standards services in local authorities and in businesses. www.tradingstandards.uk
---