News
Consumer Affairs and Trading Standards Conference and Exhibition 2014
Posted 20/06/14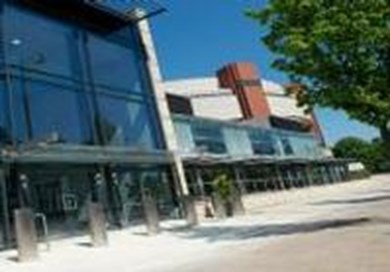 Monday 30 June to Thursday 3 July 2014. Harrogate International Centre. The leading consumer affairs and Trading Standards event in Europe opens today.
Below is a selection of Conference highlights and press releases. Call the TSI press office 08456089575 or email pressoffice@tsi.org.uk for more information. Further press releases will be issued each day of Conference.
Tuesday 1 July: 
With less than a year until the next election, the 'Taking Charge of Change' plenary focuses on the National Trading Standards Conversation and the changes to consumer landscape that have taken place and are forthcoming. Speakers include chairman of the Competition and Markets Authority (CMA) Lord David Currie, Capita director of development and regulatory services, Michael Hainge, TSI's operations and policy director Andy Foster and chair of the National Trading Standards Board, Lord Toby Harris. Journalist and broadcaster, Lynn Faulds Wood, will be facilitating. 
A woman who lost £250,000 after being scammed for over 50 years was nominated for a TSI Hero Award after her story hit the nation's headlines and encouraged scams awareness nationwide.
A Food Standards Agency (FSA) mini-theatre session will address food labelling. The FSA will discuss the new Food Information Regulations 2014, what businesses need to do to comply and what compliance will look like. 
The General Dental Council will hold a mini-theatre session on tooth whitening, looking to dispel myths surrounding legislation and how the industry can work with trading standards to combat illegal tooth-whitening practices.   
Electrical Safety First will explore the steps to take once an unsafe electrical product has been identified, following on from their electrical product safety checklist.
TSI's National Consumer Week competition will be announced, and with it, an exciting opportunity for budding creatives. The 'Good Neighbours Stop Rogue Traders' campaign, which begins in November, aims to encourage neighbours to look out for each other, making it tougher for rogue doorstep traders to target elderly and vulnerable members of the community. 
TSI chief executive Leon Livermore has been nominated for a fellowship by his colleagues and has been admitted to the College of Fellow, an event that will be celebrated at Conference. Livermore has also achieved the level of knowledge, skill and competence for his Trading Standards Practitioner status which will also be celebrated.
Wednesday 2 July: 
Broadcaster Liz Barclay will facilitate the plenary 'Compliance Through Self Regulation and Intelligence Led Surveillance.' Discussing whether civil sanctions and self-regulation is too 'civilised' to influence business, the debate will challenge what works in terms of businesses being fully compliant versus choosing to dance on the edges. Confirmed speakers for this event include director of standards at BSI, Dr. Scott Steedman, chairman of regulatory reform and health and safety policy unit at the National Federation of Small Businesses, Ken Moon and assistant director of Community Protection in Hertfordshire County Council, Guy Pratt.
Bank employees from Romford have been nominated for a TSI Hero Award after using trading standards banking protocol training to prevent an elderly and vulnerable resident from withdrawing his life savings.
Toy safety competition, Playsafe, will see toy designs from school children across the country. The competition helps TSI and the British Toy and Hobby Association (BHTA) teach children and future toy-designers the value of product safety.
In addition, Public Health England and TSI will release a new report; the self-storage industry will reveal an innovative programme; and the Young Consumer of the Year competition final will reveal which school's students are savvy shoppers. 
Thursday 3 July:
A plenary session called 'Taking Control of Our Lives' will be facilitated by TV journalist Matt Allwright, and will explore the reasons people fall victim to rogue traders. With the financially well-read and informed falling into debt; savvy shoppers accepting doorstep rogue builders; and respected professionals buying into postal scams, the question of whether society is responsible for letting rogues in arises. Confirmed speakers include consumer behaviour expert Dr. Xuemei Bian; reader in managerial studies at Bangor Business School Dr. Louise Hassan; chief executive of North Yorkshire County Council Richard Flinton and head of trading standards at Derbyshire County Council, Robert Taylour.
A carer, who helped to catch a violent rogue trader, has been nominated to receive a TSI Hero Award. Also nominated is a Girl Guide group who created and completed a badge for other guides to learn about illegal money lenders, debt, money management and budgeting skills.
TSI chief executive Leon Livermore said: "It has been a tough few years for our profession. Austerity measures have seen unprecedented cuts, and the gap between central and local government grow. This has placed real strain on front line trading standards delivery. However, the future of our profession looks bright.
"This year's Conference sees us focusing on the key ingredients of a modern society: fairness, safety and health. The trading standards services are a necessity in providing for all three. So as we run up to the next general election, I urge you to have your voice heard and join us as we continue to fight for the very future of our profession.
"I look forward to seeing the profession and its partners come together over these three days to set out a fresh direction for trading standards. It will be great to see members of the public and media being rewarded for their outstanding efforts to bolster consumer protection in their area."
For further information, to register a place or to pre-arrange an interview or any filming please contact the TSI Press Office on 0845 6089430 / or pressoffice@tsi.org.uk
---