News
Vital changes to consumer contracts regulations now in force
Posted 12/06/14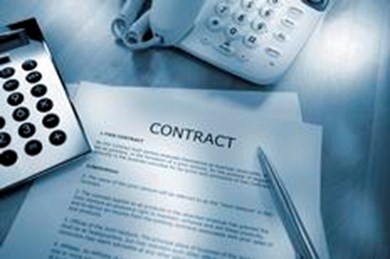 Businesses are being advised to familiarise themselves with the introduction of new consumer regulations by the Department for Business Innovation and Skills (BIS) as part of an EU Directive on 13 June.
The new Consumer Contracts (Information, Cancellation and Additional Charges) Regulations 2013 will significantly affect the way goods and services, including digital content, are sold to consumers.
Changes include an extension to the length of time a consumer has to change their mind and cancel goods or services purchased online or by phone, or in the consumer's home from seven days to 14. It also bans pre-ticked tick boxes for additional payments and requires that key information be presented to the consumer before they agree to purchase, including their right to cancel. Changes also require companies to provide a non-premium phone number for consumer advice.
In addition to existing consumer rights, the changes offer a number of measures helpful to businesses. Businesses will have the right to withhold refunds for cancelled purchases until the consumer has either returned the goods or can provide evidence that the goods have been returned. Reasonable deductions from refunds can now be made for unwanted items if the customer has used the item before returning.  
This is the first time the law has introduced the concept of digital content, meaning that consumers have the same rights as if they had entered into any other contract.
Replacing Consumer Protection (Distance Selling) Regulations 2000 and Cancellation of Contracts made in a Consumer's Home or Place of Work Regulations 2008, the new Consumer Contract (Information, Cancellation and Additional Charges) Regulations 2013 look to boost consumer confidence by providing greater transparency between business and consumers.
Leon Livermore, chief executive of the Trading Standards Institute (TSI) said: "Consumer protection is key to a thriving economy and TSI welcomes greater clarity for consumer regulations. We don't want to see businesses falling foul of these new and sometimes complicated regulations and therefore urge them to contact their local trading standards authority with any questions about these changes.
'Whilst we recognise the benefits these regulations may provide, there are concerns that protections for individual consumers where businesses have failed to spell out their cancellation rights, have been reduced.'
To ensure they follow the guidance and to find more information, businesses can contact their local authority trading standards service. Or visit www.tradingstandards.gov.uk and go to the Business Guidance section.
Consumer advice from TSI is always to avoid signing anything that allows doorstep traders to start work right away at the risk of losing cancellation rights. Consumers should always take their time and shop around.  
ENDS
Notes for Editors:
For further information or to arrange an interview please contact the TSI press office on 0845 608 9575 or pressoffice@tsi.org.uk
Trading Standards Institute (TSI)
TSI is a training and membership organisation that has represented the interests of the Trading Standards profession since 1881 nationally and internationally.  We aim to raise the profile of the profession while working towards fairer, better informed and safer consumer and business communities. TSI's members are engaged in delivering frontline trading standards services in local authorities and in businesses. www.tradingstandards.uk
---