News
Tips for sports fans to avoid World Cup and Commonwealth Games ticket fraud
Posted 11/06/14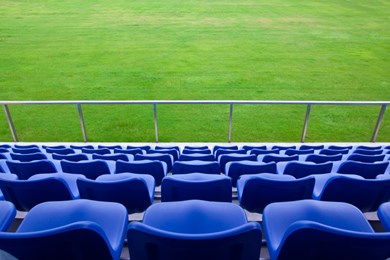 As Brazilian carnival dominates pub decor and friends and family pack the caravan for a trip to Glasgow, sports fans want to know how to get tickets online to this year's top tier sporting events without getting scammed. 
'As with the Olympics in 2012, sports fans around the world are lining up to watch some of the best athletes compete,' said Alice Nugent, TSI's lead officer for special events. 'While we know fans are excited leading up to preparations for the World Cup and the Commonwealth Games, if they fail to buy tickets from official sources, they risk losing money and – perhaps worse yet for the fan – missing these events.' 


In an effort to help sports fans, Nugent suggests those buying tickets online do the following to avoid falling victim to a ticket scam:
 Commonwealth Games and World Cup tickets cannot legally be resold, tickets can only be purchased from the official websites
If you purchase a ticket from an unofficial source you run the risk of the ticket not being honoured 
Read the terms and conditions on the purchase site to understand your refund, returns and exchange rights and the rules around transferring tickets to another person
When purchasing tickets generally
Make sure the website you're purchasing the tickets from has an https address. This ensures important information such as your credit card number and password will be protected
Use your credit card for purchases over £100 as this will help you get your money back if things go wrong
Remember that if the deal looks too good to be true, it probably is
 If you believe you've been a victim of ticket fraud, contact Citizens Advice on 0345 4040506.
ENDS
Notes for Editors:
For further information or to arrange an interview please contact the TSI press office on 0845 608 9575 or pressoffice@tsi.org.uk
Trading Standards Institute (TSI)
TSI is a training and membership organisation that has represented the interests of the Trading Standards profession since 1881 nationally and internationally. We aim to raise the profile of the profession while working towards fairer, better informed and safer consumer and business communities. TSI's members are engaged in delivering frontline trading standards services in local authorities and in businesses. www.tradingstandards.gov.uk 
---