News
Don't ruin your Christmas – avoid fakes
Posted 03/12/14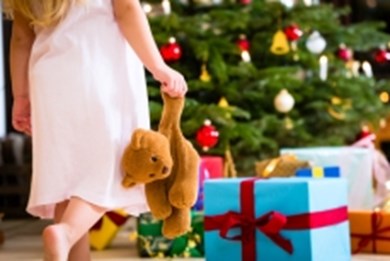 With Christmas spending in the UK set to reach £22billion this year (1) criminals will be on the prowl to take their share of the profits, cashing in on consumers looking out for good deals to ease the financial strain.
The scale of organised intellectual property crime and counterfeiting in the UK is estimated to be at least £90million every year (2). Dodgy imports aimed at Christmas shoppers have already started coming in with a huge single haul of more than 170,000 fake and substandard toys and Christmas lights intercepted by customs at Dover in November (3). In 2013/14 UK Customs detained a total of 21,000 consignments of fake goods at UK borders (4).  
While a cheap deal on the must-have gift may seem appealing in the moment, it is a false economy that can have frightening consequences:
 Counterfeit make-up can contain lead, copper, mercury, arsenic or cadmium and can cause swelling, rashes and poisoning. 
Fake alcohol can contain methanol, antifreeze and fuel, causing nausea, stomach pains, kidney or liver problems, coma or death. 
Unofficial children's merchandise such as toys and dressing-up clothes could pose numerous hazards with small loose parts, long cords and materials that are toxic or not conforming to fire retardant standards.
Poor quality and missing components in fake electrical goods and chargers can lead to electric shocks, fires and explosions.
The cost- and corner-cutting approach of most counterfeiting operations mean the product is likely to be poor quality, with a significantly shorter lifespan than that of a legitimate product, and it will not meet required safety standards.
Trading Standards Institute (TSI) chief executive Leon Livermore said: "You may not have imagined trading standards officers to be a key element of your happy Christmas, but without their essential work in the background, our festive meals and presents could easily turn into disappointment - or disaster.
"Trading standards officers are on the frontline of consumer protection, working hard to remove from the market place the poorly made concoctions of criminals out to make a quick buck at the expense of honest traders and the safety of shoppers.
"TSI supports its members and the trading standards profession in a bid to ensure it remains sustainable amidst increasingly savage cuts (5) disproportionately affecting the service. Give a Christmas present to your trading standards service and write to your MP to stop further cuts that could ruin future Christmases for us all."
Phil Buckle, Director General at Electrical Safety First, said: "This Christmas, when buying your presents, don't give the kiss of death – avoid fakes and celebrate safely. We understand that cheaper products can always be tempting but if it turns out to be counterfeit or substandard, then it could be putting you or a loved one at risk. With half of all house fires caused by faulty electrical goods, buying a knock-off product can be a cost too high to pay."    
ENDS
Notes for Editors:
1. https://yougov.co.uk/news/2013/11/11/british-households-plan-spend-820-christmas/  
2.https://www.gov.uk/government/uploads/system/uploads/attachment_data/file/246390/horr73.pdf
3. https://www.tradingstandards.gov.uk/extra/news-item.cfm/newsid/1682 
4. https://www.gov.uk/government/uploads/system/uploads/attachment_data/file/374283/ipcreport13.PDF 
5.http://www.tradingstandards.gov.uk/policy/WorkforceSurvey2014.cfm
For further information or to arrange an interview please contact the TSI press office on 01268 582214 or pressoffice@tsi.org.uk
Trading Standards Institute (TSI)
TSI is a training and membership organisation that has represented the interests of the Trading Standards profession since 1881 nationally and internationally.  We aim to raise the profile of the profession while working towards fairer, better informed and safer consumer and business communities. TSI's members are engaged in delivering frontline trading standards services in local authorities and in businesses. www.tradingstandards.gov.uk
---