News
Flammability concern as fancy dress costume EU recalls rise six-fold
Posted 06/11/14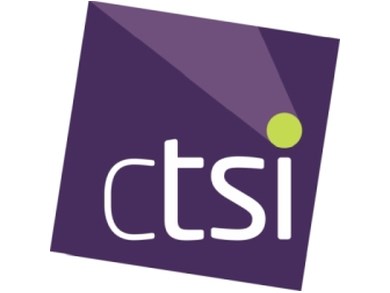 Parents should exercise caution when buying costumes for their children, following the shocking news of Claudia Winkleman's daughter's accident on 31 October.
The warning comes as 32 RAPEX notifications regarding chemical and flammability hazards relating to children's fancy dress costumes have been issued so far this year. The annual average of notifications during the last eight years was seven notifications, meaning this year has seen a 357% increase in the number of notifications relating to this type of toy. This has triggered concerns that unsafe, poor quality costumes are entering the European market.
RAPEX is the European Union's (EU) rapid alert system to exchange information between EU members and the European Commission to prevent or restrict the market for unsafe products, often resulting in a recall or withdrawal from the market.
Trading Standards Institute's (TSI) joint product safety lead officer Robert Chantry-Price said: "We are concerned at the increase of RAPEX notifications for these products and the potential safety implications each dangerous product can have, yet it is encouraging to see these products are being checked and prevented from entering the market and injuring consumers." 
Celebrations around Halloween, Bonfire Night and Christmas can put children dressed in fancy dress costumes in close proximity of naked flames or fire. If the costume or face-mask has not been properly fire retarded in accordance to EN71-2, the consequences can be severe. Parents are advised to check the labelling and CE markings.
However, parents should not rely on CE markings as a sure sign of fire safety, Mr Chantry-Price said.
"CE markings can be faked by counterfeiters or those looking to cut corners, and so they can sometimes provide a false sense of security," Mr Chantry-Price said. "One way to spot fraudulent CE markings it to check the logo. Sometimes the wrong logo is used entirely, but if it looks correct, check the middle line of the 'E', as it should be shorter than the other parts."
Other points to look out for when buying a children's fancy dress costume include:
Check the label or packaging contains the manufacturers name, address, postcode or phone number and a registered trademark.
Check if the product has been recalled on the TSI website
Ensure the product is accompanied by instructions and safety information 
Businesses looking for information on toy legislation should visit Business Companion for guidance
Mr Chantry-Price said: "The sad story of Claudia Winkleman's daughter being injured when her Halloween costume caught fire from a lantern has highlighted the problems of children's fancy dress not being properly fire retarded.
"With Christmas not far away many parents will be buying outfits and masks for their children. They could present a serious flammability hazard if they don't meet the relevant safety standard. They could all too easily be ignited by candles or indoor fireworks. I urge parents to remain vigilant, keep their children away from fire when wearing these costumes or masks and to follow closely any safety instructions issued by the manufactures."
Jerry Burnie, toy safety advisor from the British Toy and Hobby Association said: "There are few legal requirements dealing with the flammability of mainstream clothing. Many clothing items can catch fire and burn when exposed to naked flames and some manufacturers only voluntarily add "keep away from fire" warnings. 
"Toy clothing, identified by the CE mark, is regulated however – including dressing up toys. Also, the flammability of children's nightwear is regulated. All toys on the UK market are required to comply with the relevant flammability requirements. Toy manufacturers use materials that comply with the strict rules and carry out the necessary tests to demonstrate compliance"
---