News
TS Today goes digital
Posted 24/06/14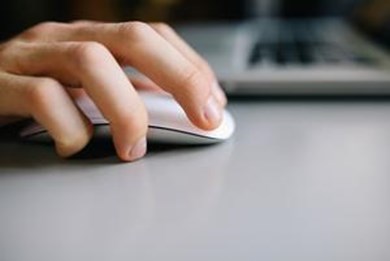 A year ago, in TS Today we outlined our proposal to move to a family of publications, including a digital version of TS Today. Our ambition was to refine our communications, and we asked what you thought. 
The consensus was for a wonderful printed magazine and a digital version, in line with the rising use of tablets, smartphones and apps, to make TS Today content accessible on the move. We took the discussion to TSI council – which largely reiterated these ideas – and then to the board, which approved our plan.
Use of mobile devices – and reading content online – has moved on since our plan was first outlined. So, while last year we felt ahead of the game, now we are right on the button with our timing. 
Research suggests people are spending only five per cent of their media time on printed magazines and newspapers – and that time is falling – while websites, tablets and smartphones now occupy 45 per cent of their interaction with media. There is also social media – but we already have that covered (you really must see our blog).
So, here's what lies ahead. Next month, you will receive your printed TS Today as usual, but you will also be able to read it online on our website, or via our new TSI app in iTunes, which will mean you can download it to an Apple iPad or iPhone. From October, you will also be able to do the same with Android devices. Kindle and Windows? Well, they're under consideration. 
The contents of the printed magazine will be the same, but the online version will be enhanced to look great on desktops and smaller screens and the August edition will feature video highlights of Conference. 
The new digital magazine will be accessible to all, which is fantastic because we want everyone to know about trading standards. But the December issue will be your last printed TS Today – and we know some of you have concerns about losing the membership special value of your own, printed, 'in-your-hands' magazine.  
Well, from January 2015, watch out for the printed TS Quarterly. We are going more 'scholarly', including the best of TS Today, but in more detail. It will be just for you, smart and a bit quirky; in fact, everything you expect from a flagship publication.
We are considering appointing an editorial board to help us shape the content, including input from the academic world – and we are aware that many authorities are commissioning projects with their local higher education establishments. 
Planning for the first edition of TS Quarterly is in full swing, and we think you will love it. We want you to remain as fully involved as you are now – sending in your great articles and letters. By this time next year, you will be completely at home with our new family of publications, and proud of our 21st-century approach to communications. 
---