News
Tobacco Control Survey published today
Posted 30/11/15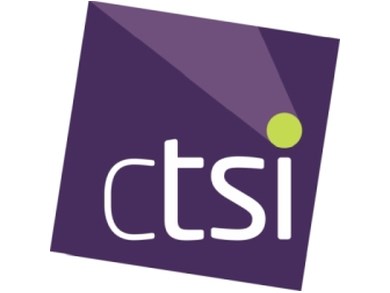 Virtually all illicit cigarettes failed fire safety tests conducted by trading standards officers in the first national study to consider the potentially deadly issue.
The findings form part of the National Tobacco Control Survey, published by the Chartered Trading Standards Institute (CTSI) today.
During the tests 98 per cent of the samples failed to self extinguish when left unattended posing an increased risk of furniture, bedding and even clothes catching fire.
More than a third of fire deaths in homes were caused by smokers' materials, but it is not known how many of these are caused by illicit cigarettes.
Last year, a 71-year-old Lincolnshire woman was killed in a house fire started by an illicit cigarette. Meanwhile, Border Force estimate almost 50 million illegal cigarettes are seized each month but many more are thought to be in circulation.
Leon Livermore, CTSI chief executive, said: "There's an inherent fire risk with all tobacco but as these tests show, illicit cigarettes are often more dangerous.
"Not only do illicit cigarettes burn more quickly but they don't self-extinguish if you drop them, or forget about them, and that's a recipe for disaster.
"People that sell illegal tobacco don't care who buys them and often target children and young smokers placing them in risky situations and exposing them to other crime.
"Illegal tobacco sales also undermine the efforts to stamp out smoking which kills 80,000 and costs the NHS £2 billion each year.
"Thankfully attitudes towards both lawful and illicit tobacco sales are changing but more needs to be done and public support is key."
In addition to Reduced Ignition Propensity (RIP) statistics, the survey shows a 26 per cent increase in people reporting illicit tobacco dealers to councils.
Her Majesty's Revenue and Customs (HMRC) figures show the market share of illicit cigarettes has halved in a decade, falling from 21 per cent to 9 per cent.
And illegal sales of hand-rolling tobacco are in decline too and have dropped from 62 per cent to 36 per cent of the market share over the same period.
Ailsa Rutter, director of Fresh, which helped set up the national Tackling Illicit Tobacco for Better Health Programme, a collaboration involving Tobacco Free Futures, Public Health Action, Trading Standards and HMRC, said: "While people may have once turned a blind eye to illegal tobacco, most people now want it kept out of their neighbourhood.
"All smoking kills and people should be vigilant of the tobacco industry's efforts to portray its deadly products, that kill half of all smokers, as healthier and better."
Deborah Arnott, chief executive of Action on Smoking and Health (ASH) said: "Tobacco enforcement activity undertaken by trading standards teams across the country is vital.
"By reducing access to cheap and illicit tobacco they help make it harder for children to buy cigarettes and easier for smokers to quit.
"The financial realities for local authorities are extremely challenging at the moment and Government needs to ensure that investment in a comprehensive tobacco strategy is maintained if we're to continue to drive down the rate of smoking in this country."
In addition to a mean increase in reporting and non-compliance with fire safety, the report also found that of all the councils surveyed:
94 per cent carried out activities related to illicit tobacco products
91 per cent undertook activities related to underage sales
67 per cent conducted electronic cigarettes activity
45 per cent targeted niche tobacco supply
ENDS
Notes for Editors:
The full report is available here.
The survey is recognised as an important tool for policy makers at the Department of Health and 150 councils in England completed it this year, a 99 per cent response rate.
The survey, in its fifteenth year, is used to help determine where local councils should target their trading standards services.
More information about the proportion of illicit tobacco sold in the UK can be found here.
For further information or to arrange an interview please contact the CTSI press office on 01268 582240 or pressoffice@tsi.org.uk


---