News
Independent garages receive CTSI seal of approval
Posted 17/11/15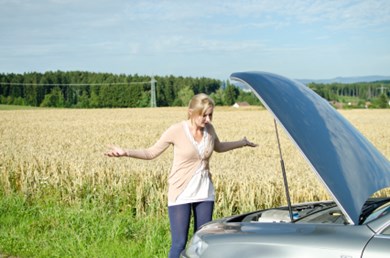 Motorists in need of service or repair now have a new way of making sure they have chosen the right independent garage to get them back on the road.
Trust My Garage (TMG) has become the latest consumer code of practice to be approved by the Chartered Trading Standards Institute's (CTSI's) rigorous Consumer Codes Approval Scheme (CCAS).
Consumers who choose a TMG business can now be assured that it complies to the highest standards set by CTSI, the national body for trading standards professionals.
In addition, it demonstrates that TMG has been scrutinised by a scheme that was first launched by the government and safeguards billions of pounds spent with 31,500 businesses.
Leon Livermore, chief executive of CTSI, said: "Many of us are reliant on our cars to take us to work and take care of our families and that's why it's so important to have a dependable garage.
"Consumers who use a Trust My Garage business can rest assured that they are dealing with a firm that is determined to deliver highest levels of customer satisfaction and a professional service."
The CCAS was first introduced by the government under the Office of Fair Trading before it was transferred to CTSI, in April 2013.
Codes are only approved if they can demonstrate that they will reduce consumer detriment and must go through an intensive approval process that takes up to two years.
TMG is the code of practice of the Independent Garage Association (IGA) which has more than 2,500 members and is the UK's largest trade association for independent garages.
Stuart James, director at the IGA, said: "This CTSI-backed approval process recognises those independent garages that are committed to delivering a great service for motorists.
"Subject to the proper checks our members will be able to proudly display the CTSI-approved logo to distinguish themselves from their competition and to provide peace of mind to their customers."
TMG joins 15 other fully approved consumer codes including Bosch Car Service, the Property Ombudsman Scheme and the British Association of Removers.
A further five trade bodies and associations have expressed interest in having their codes of practice audited and approved by CTSI and five more are at stage one of the approval process.
To find out more about CTSI's consumer codes scheme and for a directory of all the businesses operating under it visit: http://www.tradingstandards.uk/advice/ConsumerCodes.cfm
Garages looking to join the TMG scheme or motorists looking for a trusted and approved business should visit: http://www.trustmygarage.co.uk/
Notes for Editors:
CTSI is a training and membership group that has represented the interests of the trading standards profession since 1881, nationally and internationally.
It aims to raise the profile of the profession while working towards fairer, better informed and safer consumer and business communities.
CTSI's members are engaged in delivering frontline trading standards services in local authorities and in businesses
---