News
Cheese and ham pizza please, hold the cheese and ham
Posted 03/10/16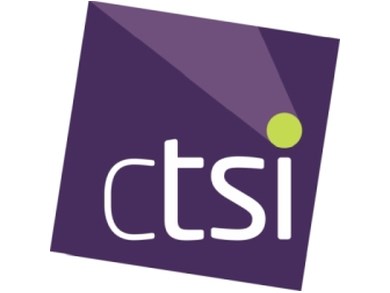 TRADING standards officers investigating food fraud have caught a 'fakeaway' boss who was selling cheese and ham pizzas, that contained neither cheese nor ham.
A test purchase operation, by Warwickshire County Council, saw its trading standards officers buy 40 pizzas from small independent takeaways across the county.
Five of the pizzas contained an oil/fat substitute known as 'analogue cheese', instead of dairy cheese, and a further five did not contain the types of meat described on the menu.
One takeaway boss was cautioned and several warning letters were issued. According to the www.businesscompanion.info website offenders could face unlimited fines and up to two years imprisonment.
 The Warwickshire findings are the latest in a long line of UK food frauds that frequently contravene consumers' beliefs, often have significant health implications and could even be fatal. 
Earlier this year a takeaway boss in Easingwold, North Yorkshire, was jailed for six years after a customer with a nut allergy died from eating a supposedly nut-free curry.  
Last year a national report, that considered hundreds of trading standards operations across the UK, found that one in five takeaway lamb samples contaminated other meats, including pork.
John Horner, a Warwickshire county councillor with responsibility for community safety, said: 
"Consumers often pay a premium for takeaway products and should be able to have confidence that the foods they buy and consume are correctly described."
Adrian Simpson, from the Chartered Trading Standards Institute, warned that the legislation is changing and food businesses need to be aware of their responsibilities. 
He said: "By trying to save a few quid 'fakeaway' bosses are breaking the law and putting people's health at risk, it's simply not worth it.
"Businesses that know their responsibilities and comply with the law deliver better customer service and earn an enhanced reputation, and that's good for business." 
Mr Simpson said that from December nutritional labelling will be compulsory on all pre-packaged food and urged businesses to familiarise themselves with the new law.
Food businesses are already required to provide allergy information on food sold unpackaged, in for example catering outlets, deli counters, bakeries and sandwich bars.
Up to date information on food labelling is available on the government-backed www.businesscompanion.info website.
For advice or to report an issue to trading standards consumers should call the Citizen's Advice helpline on 03454 04 05 06.
ENDS
Notes to editors
For more information call 01268 582240
Case studies:
Warwickshire operation: http://news.warwickshire.gov.uk/blog/2016/10/03/takeaway-ham-and-cheese-pizza-contained-no-ham-and-no-cheese/
North Yorkshire allergy death: http://www.bbc.co.uk/news/uk-england-36360111
Fake lamb: https://www.theguardian.com/world/2015/feb/09/one-in-five-lamb-takeaways-still-contaminated-with-other-meat-fsa-says
Details on sentencing: https://www.businesscompanion.info/en/quick-guides/food-and-drink/food-allergens-and-intolerance
---