News
Fireworks trader fined £300,000 for unsafe storage
Posted 19/09/16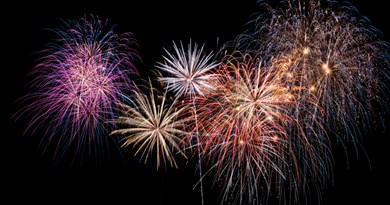 JTF Wholesale was prosecuted by Staffordshire County Council for its failure to store fireworks on sale in safe containers, breaching Explosives Regulations and the Health and Safety at Work Act. Trading standards officers visited the Tamworth store on November 4 2014. The company was sentenced at Stafford Crown Court today and also ordered to pay £29,823 costs to the county council.
The court heard how the company had been previously sentenced for similar offences in Leeds in 2013 – something it did not disclose when applying for a licence for the Tamworth store. Deliveries of fireworks were not recorded correctly and the store had deliberately overstocked during the firework season.
Staffordshire County Council's trading standards leader Gill Heath said: "We know the devastating effects of not storing fireworks correctly and by breaching health and safety regulations, this store was putting members of the public and its employees at risk. It is vital that businesses selling fireworks act responsibly and adhere to all of the conditions of the licence. The seriousness of these offences has been reflected in the sentence. The trading standards team will be making every effort to keep people safe in the run-up to this year's firework season."
Business Companion provides information for businesses and individuals that need to know about trading standards and consumer protection legislation.

Ends
Communications Office, 4th Floor, Staffordshire Place, Stafford, ST16 2LP
Tel: 01785 895050 
E-Mail: pressoffice@staffordshire.gov.uk
Web: www.staffordshire.gov.uk
---