News
New Year quitters undermined by illegal tobacco trade
Posted 04/01/16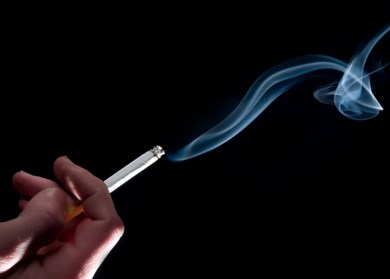 Smokers themselves are calling for action against the widespread availability of illegal tobacco in a report, published today (Jan 4), that shows attitudes to illegal sales continue to change.

While the message that all tobacco kills should remain clear, 60 per cent of the 1,200 smokers surveyed said that something should be done to stop cheap tobacco being sold.

In addition, 56 per cent of respondents said they agreed cheap tobacco made it easier for children to start smoking and 52 per cent agreed it made it harder for any smoker to give up.

The results of the joint survey - commissioned by seven London boroughs' trading standards and public health departments - are published as many thousands of smokers strive to kick the habit this New Year.

Leon Livermore, Chartered Trading Standards Institute chief executive, said it was effectively a cry for help from would-be quitters whose efforts are being undermined by the illegal trade.

He said: "That many smokers themselves are against the illegal trade shows just how far we have come in the fight against all tobacco products, which kill about 80,000 each year in England alone.

"Clearly illegal tobacco is now everyone's concern and this survey shows that a majority of smokers want action taken against the unscrupulous tobacco sellers that often target them.

"Trading standards teams are working hard, alongside Her Majesty's Revenue and Customs (HMRC) officials and police, to crack down on the illegal trade but continued public support is vital."

Illegal tobacco products are made up of genuine but smuggled products as well as counterfeit and illegally manufactured tobacco products.

HMRC figures show the market share of illegal cigarettes has halved in a decade, falling from 21 per cent to 10 per cent.

Unlawful rolling tobacco sales have dropped too, from 62 per cent to 35 per cent during the same period, but combined sales still represent a £2.1 billion loss to UK taxpayers.

Meanwhile, CTSI's national tobacco survey, published last month, has shown a 26 per cent increase in people reporting illegal tobacco sales to local councils.

In addition, the survey found that illegally manufactured cigarettes are unlikely to contain self-extinguishing properties, designed to prevent a dropped or discarded cigarette from causing fires.

Several illegal cigarette manufacturing operations, each capable of producing millions of illegal cigarettes, have been shut down across the UK and recently (NOV) the government said it will consider licensing tobacco machinery.

Dr Yvonne Doyle, London regional director for Public Heath England (PHE), said: "Tobacco remains a high priority for PHE as half of all long-term smokers will die due to a smoking related illness.

"Although smoking rates for the UK, England and London have continued to fall, deep inequalities persist, with much higher prevalence among routine and manual workers.

"Our aim is to achieve a smoke-free generation and it is interesting to see the results of this survey which show that smokers think illegal tobacco makes it easier for children to take up smoking.

"While availability is declining nationally, it is clear that illegal tobacco undermines local efforts to prevent young people from starting smoking in the first place and to reduce overall smoking rates."

Camden, Enfield, Hackney, Haringey, Islington, Tower Hamlets and Waltham Forest were the seven participating boroughs.

Each borough identified up to six sites to survey smokers based on footfall, high levels of deprivation, high smoking prevalence or a combination of the three.

Illegal sellers can be reported to trading standards teams, in confidence, via the Citizens Advice consumer service on 03454 04 05 06.
ENDS
Notes for editors:
HMRC figures are taken from the Tobacco Tax Gap Estimates 2014/15 report.
---