News
Conman builder jailed following council investigation
Posted 06/10/17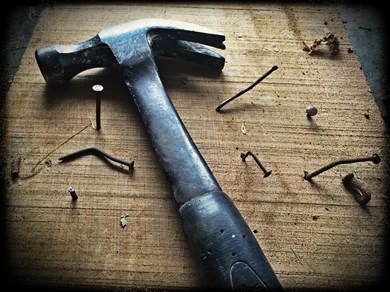 A cowboy builder who conned people out of tens of thousands of pounds has been jailed following a successful investigation by North Tyneside Council's trading standards team.
Jonathan Ross Bell, 45, also known as Jonathan Black, took payments and deposits from unsuspecting members of the public but failed to carry out work or provide materials they had paid for.
When he did carry out building work it was left unfinished or did not comply with building regulations – in one case it cost a couple more than £36,000 to put right what he had done.
The local authority's trading standards service, delivered by its partner Capita, launched an investigation into Bell and the businesses he was involved in after receiving dozens of complaints.
On July 3, he admitted five specimen offences under Consumer Protection from Unfair Trading Regulations 2008. The losses incurred by the victims of the five offences totaled more than £95,000. Three other offences were left on file.
On Monday (October 2) he was jailed for 18 months at Newcastle Crown Court.
A spokesperson for North Tyneside Council said: "This builder caused misery for many of our residents, so we were determined to get justice for his victims and bring this case to court. The sentence reflects the severity of the offences he committed and the impact on his victims. It also demonstrates that we will never hesitate to prosecute those who attempt to defraud members of the public.
"We would urge anyone who believes they, or someone they know, has fallen victim to a fraudulent business to contact the Citizens Advice Consumer Helpline on 03454 04 05 06."
The investigation began in August 2015 when North Tyneside Trading Standards began receiving complaints about Bell who specialized in glazing work and building orangeries. In total more than 70 complaints were received.
Several complaints related to Bell taking tens of thousands of pounds, starting work but then walking off the jobs when the customers refused to pay more money. Bell would vanish leaving customers facing large bills to rectify his shoddy work and complete the job.
One of the victims, who has a disabled child, paid Bell to build an extension so that the family could all use the same room. Bell left them with a partially-built extension that did not comply with building regulations.
More than 40 formal statements were taken including from victims, North Tyneside's building control service, and banks with which Bell had accounts. In total, hundreds of hours were spent investigating the case.
Bell operated under various trading names including Jenkinson Glaziers, Viking Building Services, and Urban Homes from several addresses in North Tyneside including Monkseaton, Shiremoor and North Shields Fish Quay.
Bell has no connection with Jenkinson Glaziers & UPVC Ltd, which operates from Chapel Lane in Monkseaton.
---