News
Unwanted gifts? Faulty goods? Know your customers rights this Christmas
Posted 18/12/17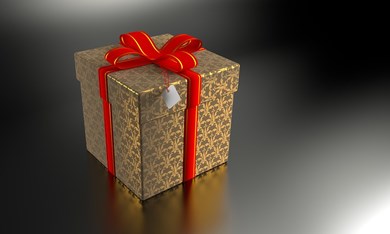 The Christmas holidays are fast approaching, and consumers are flocking to the shops to pick up the latest deals. It can be the most wonderful time of the year, but to ensure everyone has a very merry Christmas, it's important that businesses are aware of their obligations to their customers. If only there was a service out there that could help.
Business Companion is our gift to you. A completely free-to-use advice website for UK businesses, www.businesscompanion.info contains the most up-to-date, in-depth and quick guides to ensure you and your business is fully aware of the laws and obligations by which you must abide.
With UK consumers spending billions of pounds on Christmas goods, now is a good time for businesses to ensure they're up to date on consumer rights in relation to returns.
Under the Consumer Rights Act 2015, consumers may be entitled to a refund, replacement or repair where goods are faulty or not as described. Where the consumer has bought an item of clothing in the wrong size or just changes their mind, there is no automatic right to return the goods, unless the items were bought online or via mail order.
If something you've sold develops a fault within the first 30 days the consumer can ask for a full refund. If a fault develops within six months and cannot be replaced or repaired, the consumer is entitled to a full refund in most cases.
We know that consumer law can be daunting to even the most seasoned businesses, so please take the time this Christmas to visit Business Companion. Knowing your responsibilities to your customers will ensure your business maintains a good reputation.
The Chartered Trading Standards Institute and Business Companion wish you a Merry Christmas, and a happy and prosperous New Year.
---