News
Digital ID Card makes it safer for young people to prove their identity, online and in person
Posted 03/05/18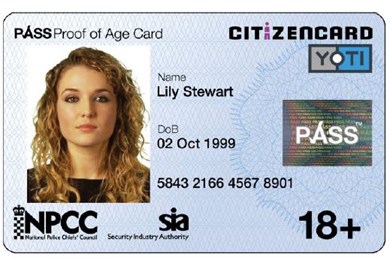 UK proof of age/ID card issuer CitizenCard has teamed up with digital identity app Yoti to offer a new £9 digital ID solution. Anyone in the UK can apply for a Yoti CitizenCard which can then be used as an affordable and safer way of proving their identity, both online and in person.
The Yoti CitizenCard displays a PASS (Proof of Age Standards Scheme) hologram endorsed by the Home Office. National Police Chiefs' Council (NPCC) and Home Office Security Industry Authority (SIA) logos are also displayed on Yoti CitizenCards.
Yoti is a free app that lets people prove their age and identity to businesses, verify the details of people online, and log in to websites without having to remember passwords. The Yoti CitizenCard can be used alongside passports and driving licences to create a Yoti account. Deltic, the UK's largest nightclub chain, accepts both the Yoti app and Yoti CitizenCards as proof of age, giving people a safer way to show their ID on nights out.
Robin Tombs, Yoti's Chief Executive, explained:
"Everyone should have a simple and secure way to prove who they are. They shouldn't miss out on accessing services just because they haven't got a passport or driving licence. By partnering with CitizenCard we can offer people a more affordable ID which can then be used to create a secure digital identity – giving them an easier and safer way to prove who they are and protect themselves from the growing risk of identity fraud. As a parent to teenagers myself, I'm excited about the potential this brings to families across the UK."

Leon Livermore, Chief Executive of the Chartered Trading Standards Institute, welcomed the launch of the Yoti CitizenCard:
"Businesses need to check that their customers are the right age, whether that's online gambling, a chatroom for children or a convenience store selling alcohol, tobacco or lottery. The combination of a smart CitizenCard and Yoti's digital identity app is the perfect solution for young people and I would recommend that businesses integrate with this to safeguard their legitimate trading."
The Yoti CitizenCard will be made available free of charge to schools, colleges, universities and charities working with young people across England and Wales (the Young Scot card is issued to schools and colleges in Scotland). Andrew Chevis, CitizenCard's Chief Executive, said
"CitizenCard and Yoti are both committed to offering this affordable and accessible identity solution to anyone in the UK. The combination of a CitizenCard in the wallet or purse and Yoti's digital identity app puts young people firmly in control. I'm excited by the potential of this and we look forward to unlocking additional benefits for cardholders via the Yoti Key smartchip on the card in the months ahead."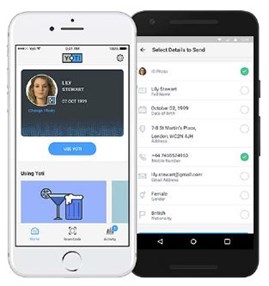 Ends
Notes to Editors:
1. CitizenCard has issued more than 2.4 million cards since its launch in 1999. CitizenCard Limited is a non-profit organisation owned by Camelot, Co-operative, LadbrokesCoral, Experian, National Federation of Retail Newsagents and Tobacco Manufacturers Association. It is committed to offering the lowest-cost police-approved proof of age and ID card universally available across the UK in three age bands: 18+, 16-17 and Under 16. www.citizencard.com
2. Founded in 2014 Yoti is a London-based global technology company whose aim is to be the world's trusted identity system. The Yoti smartphone app helps people to prove who they are and confirm who other people are, online and in person. Advanced data encryption techniques are used to prevent hacking attacks and fraud. www.yoti.com
3. The £9 Yoti CitizenCard is available to anyone resident in the UK: www.citizencard.com/?m=yoti or www.citizencard.com using discount code YOTI
4. Free Yoti CitizenCards are available to enrolled schools, colleges, universities or charities in England and Wales. To enrol email freecards@citizencard.com
For more information:
CitizenCard – Andrew Chevis achevis@citizencard.com
Yoti – Holly Hunter holly.hunter@hotwireglobal.com
---