News
Timeshare fraudster jailed
Posted 04/05/18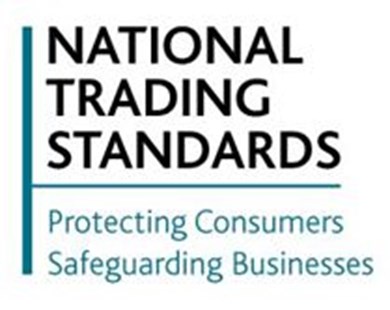 Francis 'Frank' Madden was this week sentenced to a total of 40 months for his leading role in a number of timeshare related fraudulent businesses. Madden, 61 of Bournemouth, Dorset was the subject of a very lengthy and complex investigation carried out in partnership by the Boroughs of Poole and Bournemouth Trading Standards with the assistance and support of National Trading Standards.
Madden pleaded guilty to his role in the operation of three businesses for fraudulent purposes including Central Marketing 2012 Ltd and Reco Corp Ltd. Although he took steps to disguise his involvement in another of the businesses, Glenleigh Ltd, he was described in court as the controlling mind behind them all and that he ruled the operation with an "iron fist". 
The court heard telesales staff would cold call up to 200 potential victims a day each with an offer to market their unwanted timeshare or holiday club membership for them. Fees were taken from those taking up the offer, who were often contacted again and told they now had to pay further administration or transfer fees to complete the sale to, what the prosecution maintained, was a fictitious Russian buyer for their timeshare. Some clients lost £100's and were still left with a timeshare they no longer wanted or could use and no means to contact Madden's business who had moved on by this stage.
In another phase of offending Madden and his staff would cold call 100's clients across the UK offering a "free" short break in hotels in Bournemouth on the proviso they attended a sales presentation at his Poole based offices for his own holiday club. This allegedly offered access to discounted holidays to his club members but the prosecution were later told by complainants that any accommodation sourced was often unavailable, of poor quality or available cheaper on the open market. Clients were asked to pay a "fully refundable £195 deposit" against the hotel accommodation but some victims found that when they travelled to Bournemouth their hotel had not been paid and nor were they able to obtain the promised refund from the businesses for attending the sales presentation.
Clients were subjected to hard selling, often lasting several hours, where the business would offer to take the clients existing timeshare in part exchange for membership of their holiday club, together with fees of around £2000. Investigators found that the transfer was often unsuccessful even though Madden had taken steps to hide his involvement in the business from the timeshare resorts.
Madden's associate and fellow company officer, Claire Garland, 29 of Wimborne Dorset, admitted two counts of failing to provide cancellation rights for the holiday club memberships they sold. The judge sentenced Garland to a 12-month conditional discharge for her part in the business.
Madden was also disqualified as a company director for 10 years and will also be subject to a Proceeds of Crime Act investigation, to be considered later in the year.
Andy Sherriff, Trading Standards Manager at Bournemouth Borough Council said:
"The judge heard that Madden's initial business ventures started with good intent, but lack of cash led to "robbing Peter to pay Paul". It appears, though, that Peter was robbed to pay Frank – Madden was a substantial beneficiary while hundreds of victims from across the UK lost money and assets. The court heard from witnesses who had suffered from depression as a result of Madden's activities: he, on the other hand, was indulging himself with foreign cruise holidays.
Trading Standards staff from Poole and Bournemouth councils, supported by the Regional Investigations Team, spent many months contacting witnesses and untangling the complex web of lies and fantasy. I am grateful for the support and encouragement offered by National Trading Standards which allowed our officers to draw together the evidence that finally pushed Mr Madden to admit his guilt.
It's a mark of Mr Madden's arrogance that – even after his premises were raided by officers from Bournemouth and Poole Trading Standards, working together – he created yet another company (Reco Corp) and continued to push his worthless and fraudulent schemes, to the detriment of honest and hard-working people. This prosecution should finally mark the end of Madden's cruise-ship lifestyle."
Lord Toby Harris, Chair of National Trading Standards, added:
 "I am pleased that the partnership working between Bournemouth Trading Standards, Poole Trading Standards and the National Trading Standards South West Regional Investigations Team has helped bring these criminals to justice. These convictions and the sentences handed down should act as a reminder to anyone operating a timeshare fraud that they can expect to feel the full force of the law.
Notes to Editor:
Frank Madden pleaded guilty to 3 counts of carrying on a business for a fraudulent purpose contrary to S993 of the Companies Act 2006 at Bournemouth Crown Court and was sentenced to a total of 40 months imprisonment on 01/05/18. Madden had 2 previous prosecutions for timeshare related offences.
Claire Garland pleaded guilty to 2 counts of failing to provide purchasers of a long term holiday product with their statutory cancellation rights contrary to Reg 21 of the Timeshare. Holiday Products, Resale and Exchange Regulations 2010 at Bournemouth Crown Court and was sentenced to a conditional discharge of 12 months on 01/05/18.
For further information please contact:
Sabena Preece
Communications Officer
Legal, Democratic & Strategy Services
Tel: 01202 633277 | Monday – Friday
Borough of Poole | Civic Centre | Poole BH15 2RU


---