News
Bucks and Surrey Trading Standards volunteer Bill Cunningham wins Hero Award
Posted 09/10/20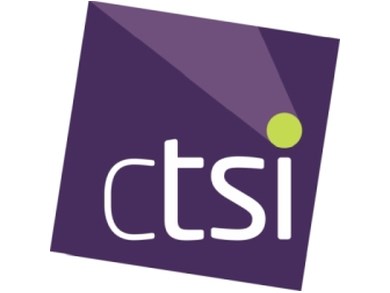 The Chartered Trading Standards Institute (CTSI) announced on Friday 9 October that Willian "Bill" Cunningham, a trading standards volunteer at Bucks and Surrey Trading Standards has received a Hero Award for his exceptional work.
Bill trained to be a Friends Against Scams SCAMChampion, which are members of the public who want to do more for their communities in protecting them against scams.
Bill made an impact as a SCAMChampion immediately after his training. Always being one of the first to respond to requests to speak to the public about scams; delivering carefully tailored presentations, talks and drop-in sessions that addressed the circumstances and concerns of the audience. Bill also proactively engaged with his local community in Spelthorne, contacting local businesses, public services and third sector organisations and finding ways in which they could assist in taking a stand against scams.
Developing and nurturing this network within his local community, Bill has distributed 1,000s of leaflets to help combat scams; putting them in the hands of those that need the advice most and gently explaining how to keep safe from scams.
Richard Walsh, Chairman of Spelthorne Joint Committee and Surrey County Councillor for Laleham and Shepperton, explained: "Bill is a volunteer that you can always rely on to be there, helping and advising people against dangers, in particular elderly and vulnerable residents and neighbours across Surrey, always looking out for them and thinking of new ways to help and constantly preaching of the evils of scammers and digital fraud."
Eleni Chalkidou, Director of Communications at CTSI, said: "Bill is a shining example of what a committed trading standards volunteer can achieve. Bucks and Surrey are very fortunate to have such a committed volunteer working with them and we congratulate Bill as a very worthy CTSI Hero Award winner."
ENDS
CTSI Press Office: pressoffice@tsi.org.uk, 01268 582240
Chartered Trading Standards Institute (CTSI)
CTSI is a training and membership organisation that has represented the interests of the Trading Standards profession since 1881 nationally and internationally. We aim to raise the profile of the profession while working towards fairer, better informed and safer consumer and business communities. CTSI's members are engaged in delivering frontline trading standards services in local authorities and in businesses. www.tradingstandards.uk
---