News
East Renfrewshire Trading Standards Officer Paul Holland wins Brian Smith Hero Award
Posted 09/10/20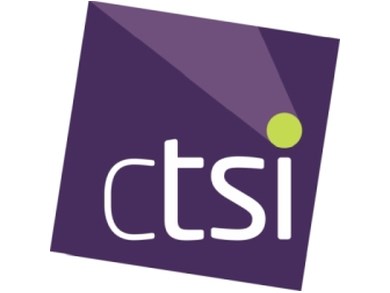 The Chartered Trading Standards Institute (CTSI) announces that Paul Holland of East Renfrewshire Trading Standards has won the prestigious CTSI Brian Smith Hero Award.
Since 2013, Paul worked with the late Brian Smith to put together a package of advice, info, service and support for vulnerable people for a variety of scams – a new idea at the time. The scheme began in three Scottish regions, and thanks to Paul's perseverance and skilful negotiating for funding; this ground-breaking scheme was rolled out across the whole of Scotland.
Paul was presented with his award at the online ceremony by Steve Smith, Director of trueCall, who sponsored this year's CTSI Brian Smith Hero Award category. The CTSI Brian Smith Hero Award is named in honour of the late Brian Smith, a CTSI Lead Officer who sadly passed away in 2017.
Eleni Chalkidou, Director of Communications at CTSI, said: "Paul has contributed substantially to consumer protection in Scotland over the past few years. It is apt that Paul wins this award, named after the late Brian Smith, who worked with Paul to achieve this important project.
"Congratulations Paul, and to East Renfrewshire Trading Standards who I am certain are extremely proud to have such a brilliant trading standards officer on their staff."
ENDS
CTSI Press Office: pressoffice@tsi.org.uk, 01268 582240
Chartered Trading Standards Institute (CTSI)
CTSI is a training and membership organisation that has represented the interests of the Trading Standards profession since 1881 nationally and internationally. We aim to raise the profile of the profession while working towards fairer, better informed and safer consumer and business communities. CTSI's members are engaged in delivering frontline trading standards services in local authorities and in businesses. www.tradingstandards.uk
---