News
Retired Trading Standards Specialist Chris Holden wins Hero Award
Posted 09/10/20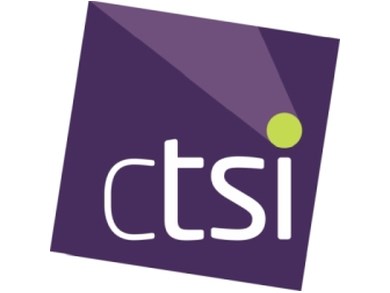 The Chartered Trading Standards Institute (CTSI) announced on Friday 9 October that retired Trading Standards Specialist Chris Holden has received a CTSI Hero Award for his 28 years of continuous service with Buckinghamshire and later Buckinghamshire and Surrey Trading Standards Service.
Chris, who retired in 2019, has had an overwhelming passion for helping others, from leading a team of consumer advisors to becoming a key member of the current Prevention Team. Despite personal challenges, he always put others before himself, from mentoring students to championing Alzheimer awareness.
Bryn Blake, a student of Chris who went on to become a Community Champion, said: "I realise that I am but one of many hundreds of Buckinghamshire residents with ample grounds to be grateful for the works of Chris Holden. In the seven years since I have been a Community Champion, I can honestly say that I have seen the very best of both local government and public services in Chris Holden. It would be right to say that he went 'above and beyond' for the consumers of Buckinghamshire, and later Surrey as well. Chris was simply tireless. Day after day, and case after case, I saw him invest the best part of his professional and personal energies into dealing with a great array of consumer complaints, striving to resolve them to the maximal satisfaction of all involved".
"It is fair to say that Chris Holden taught me everything I know about public service, and a good deal more beside. He is a true public servant, a true gentleman, and it is an honour to call him my mentor and my friend".
Eleni Chalkidou, Director of Communications at the Chartered Trading Standards Institute (CTSI), said: "We wish to congratulate Chris for the excellent work he has put in serving the people of Buckinghamshire and Surrey for almost three decades - a truly well-deserved CTSI Hero Award winner and an inspiration for so many."
ENDS
CTSI Press Office: pressoffice@tsi.org.uk, 01268 582240
Chartered Trading Standards Institute (CTSI)
CTSI is a training and membership organisation that has represented the interests of the Trading Standards profession since 1881 nationally and internationally. We aim to raise the profile of the profession while working towards fairer, better informed and safer consumer and business communities. CTSI's members are engaged in delivering frontline trading standards services in local authorities and in businesses. www.tradingstandards.uk
---