News
CTSI announces COVID-19 Team Hero Awards winners
Posted 09/10/20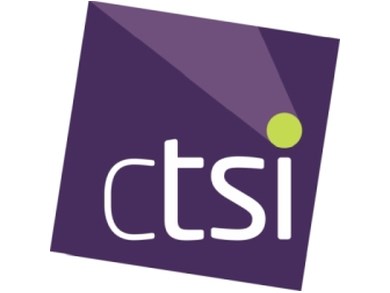 The Chartered Trading Standards Institute (CTSI) today announced the winners of the COVID-19 Team Award along with an Overall Winner during the CTSI Hero Awards 2020. The Hero Awards recognise the achievements of consumer protection professionals who have gone above and beyond the call of duty.
Due to COVID-19 measures, CTSI hosted the ceremony online for the first time and chose to recognise the trading standards response to the crisis. This year, it chose to create a specific team award in response to the pandemic.
Newham Trading Standards, led by George MacDougal won an award for their tireless and hard work on a seven-days-a-week rota since the Government announced restrictions on March 23.
The National Animal Health and Welfare Panel made up of Jane Mathews, Zoe Phillips. John Chaplin, Robert Quest and Stephanie Young, joined with Wendy Martin, won a Hero Award, setting up a daily animal welfare threat identification teleconference which has been running since March 23. The panel produced guides for local, central and devolved authorities about COVID-19 and its threat to animal health and welfare.
Kent Trading Standards received an award for an unprecedented number of referrals and complaints received and dealt with. The service engaged with 170 businesses and visited 75.
They worked with Environmental Health and police to enforce business closures where needed with 19 prohibition notices given. The team gave consistent scam advice on social media, reaching 1.5 million people and another 900,000 from others sharing their messages. Kent TS also contacted 250 scam victims from the NTS identifiable list were also contacted.
Carmarthenshire Trading Standards won an award for their outstanding work during the pandemic. The service went above and beyond since March 23, undertaking leaflet drops to over 1,800 homes, calling vulnerable and previous scam victim residents to see if they were coping with lockdown, offering assistance and checking on residents under social distancing measures.
West Yorkshire Trading Standards COVID-19 Alert Team won a Hero Award for producing a community newsletter and sharing real-time scams and frauds during lockdown and beyond. The service created an instantaneous direct line with front line colleagues in the five districts, community members, volunteers and others, through which they could share information and intelligence. It was later extended to be used by Police, Fire Service, Health Service, adult social care, housing, emergency planning, community safety and the voluntary sector. It quickly became a two-way sharing of intelligence and information about local, street-level scams saving consumers from exposure to them.
The Overall Winner was Environmental Health & Trading Standards COVID-19 Expert Group (ETC19 Group), for coordinating the Scottish local authority enforcement response to the Health Protection (Coronavirus) (Restrictions) (Scotland) Regulations 2020 and interpreting the regulations and guidance to ensure the consistency of application across Scotland.
CTSI awarded Katherine Hart of Angus Council Trading Standards a Hero Award for her recent work as CTSI Lead Officer for Doorstep Crime. In the wake of the COVID-19 pandemic, Katherine and her diligent colleagues proactively led on warning the public about emerging scams themed around coronavirus.
Katherine appeared in many articles in the press, online, and on broadcast warning the public about new scams, in particular a particularly dangerous one which mimicked the Government's coronavirus test and trace system. Katherine daily liaised with the CTSI communications team, and brought intelligence to the team, advising on the messages that needed to go out urgently.
Craig Easson, Service Lead at Angus Trading Standards, said: "Katherine is passionate, determined and incredibly persistent in her pursuit to shut down any doorstep scams that hit her radar, Katherine has stood up to COVID-19 scamsters quickly and effectively."
CTSI Director of Communications, Eleni Chalkidou, said: "Congratulations to all winners of our COVID-19 Team Hero Awards. What I love about the trading standards profession is that no matter what is thrown at it, it will rise to the challenge and deliver. Consumer protection professionals demonstrated their worth, brilliance and commitment up and down the country, and we are excited to recognise their achievements.
"Hopefully, come 2021, the pandemic will no longer present a threat, and we will be able to recognise Hero Awards winners once again face to face."


CTSI Press Office: pressoffice@tsi.org.uk, 01268 582240
Chartered Trading Standards Institute (CTSI)
CTSI is a training and membership organisation that has represented the interests of the Trading Standards profession since 1881 nationally and internationally. We aim to raise the profile of the profession while working towards fairer, better informed and safer consumer and business communities. CTSI's members are engaged in delivering frontline trading standards services in local authorities and in businesses. www.tradingstandards.uk
ENDS
---