News
ETC-19 Group wins Hero Award
Posted 09/10/20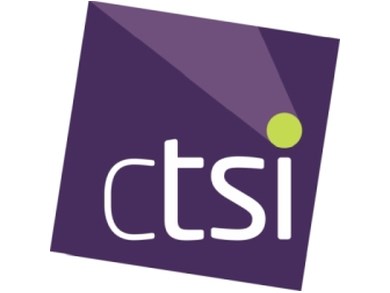 Earning this year's prestigious Chartered Trading Standards Institute (CTSI) Hero Award as the overall winner for the COVID-19 Team category due to its "truly astonishing speed and the depth of diligence, commitment and personal drive of officers," is the Environmental Health & Trading Standards COVID-19 Expert Group (ETC-19 Group) at the Society of Chief Officers of Trading Standards in Scotland (SCOTSS) & Society of Chief Officers of Environmental Health in Scotland (SOCOEHS).
The Health Protection (Coronavirus) (Restrictions) (Scotland) Regulations 2020 came into force on 26th March 2020 and Scottish local authority Trading Standards and Environmental Health officers were tasked with enforcement of Regulations 3 and 4 in respect of business compliance for the purpose of limiting the risk of infection transmission and virus spread, and safeguarding public health. Within the first day of the Regulations coming into force, the SCOTSS & SOCOEHS professions came together to form an EH/TS Covid-19 Expert Group to deal with co-ordinating response to COVID-19 through enforcement of the new Regulations.  By the close of day on 27th March 2020, the group had agreed and ratified a Prohibition Notice template for dissemination and use by all 32 Scottish local authorities. The group's remit included:
standard enforcement process development,
interpretation of Regulations and issue of guidance to local authorities,
identification of areas requiring national Scottish Government guidance,
collate, share and develop additional advice, FAQs and other documentation,
develop statistical returns process for ongoing enforcement data returns to CoSLA and the Scottish Government, and
provide a Single Point of Contact within Scottish Government for matters of enforcement liaison
The swift response of the group, which agreed and implemented a uniform model for the approach to enforcement, adopting an ethos of the 4 E's - Engage, Explain, Encourage, Enforce, has been widely commended. This model was discussed and endorsed with enforcement partners in Police Scotland to ensure that all enforcement agencies are operating in a unified manner, promoting consistency across the whole of Scotland.
Protective Services Manager at SCOTSS in conjunction with SOCOEHSI, Paul Bannister, stated: "I cannot think of any two professions, outside of Trading Standards and Environmental Health, which would be able to adapt and evolve to meet emerging challenges with such expertise and harmony, so quickly.
This unprecedented and extremely successful working arrangement has developed stronger bonds across the professional societies, given a confidence boost to the local authority enforcement community, and provides a proven framework template for tackling future issues, such as the UK's withdrawal from the European Union."
The Award announcement was made on Friday 9 October at the CTSI Virtual Hero Awards 2020 by CTSI Vice Chair, Wendy Potts. The annual event celebrates those who make outstanding contributions within consumer protection in our communities.
A huge thanks as always to our sponsors for supporting this year's Virtual CTSI Hero Awards and for their continued backing: Toy & Hobby Association, Fourth Estate Creative, National Trading Standards Scams Team, College of Fellows, trueCall and Status International.
ENDS
CTSI Press Office: pressoffice@tsi.org.uk, 01268 582240
Chartered Trading Standards Institute (CTSI)
CTSI is a training and membership organisation that has represented the interests of the Trading Standards profession since 1881 nationally and internationally. We aim to raise the profile of the profession while working towards fairer, better informed and safer consumer and business communities. CTSI's members are engaged in delivering frontline trading standards services in local authorities and in businesses. www.tradingstandards.uk
---