News
Brexit scam text sent to public
Posted 26/01/21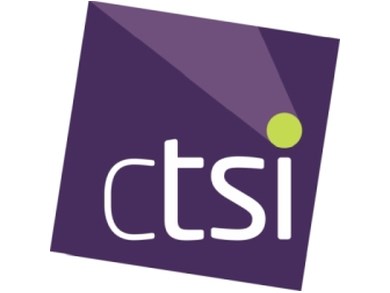 The Chartered Trading Standards Institute (CTSI) reports that it received evidence of a text scam themed around the UK's exit from the European Union.
The text message reads: "we need to verify your identity to keep up with EU standards". The message then instructs the recipient that "to avoid restrictions" they must visit a website to upload their personal details. The text is part of a phishing scam attempting to use the United Kingdom's exit from the EU as a cover for stealing personal information.
In what is an extremely vulnerable time for millions of people, this scam hits the public at the same time that COVID-19-themed scams are active.
Katherine Hart, a Lead Officer at CTSI, said: "Scammers are using public uncertainty over the Brexit deal to obtain crucial personal details which could put people's bank accounts at risk of being stolen.
"The COVID-19 pandemic has seen many different scams target the public along those lines, while Brexit is providing another theme for scammers to use.
"It is vital that the public reports these messages to the authorities, and especially any websites connected to them. Doing so provides essential intelligence and enables the authorities to take down malicious websites and fraud networks swiftly."
To report scams, contact Action Fraud, or if in Scotland, contact Police Scotland. 
To report email scams, contact the National Cyber Security Centre (NCSC) by emailing  report@phishing.gov.uk
For consumer advice, please call the Citizens Advice Consumer Helpline on 0808 223 1133
The public and businesses are encouraged to join Friends Against Scams and Businesses Against Scams, respectively. These initiatives aim to protect and prevent people and businesses from becoming scam victims by empowering them to take a stand against scams.
ENDS


CTSI Press Office: pressoffice@tsi.org.uk, 01268 582240
Chartered Trading Standards Institute (CTSI)
CTSI is a training and membership organisation that has represented the interests of the Trading Standards profession since 1881 nationally and internationally. We aim to raise the profile of the profession while working towards fairer, better informed and safer consumer and business communities. CTSI's members are engaged in delivering frontline trading standards services in local authorities and in businesses. www.tradingstandards.uk
---