News
COVID-19 vaccine text scams rife and targetting youngsters, trading standards warns
Posted 02/12/21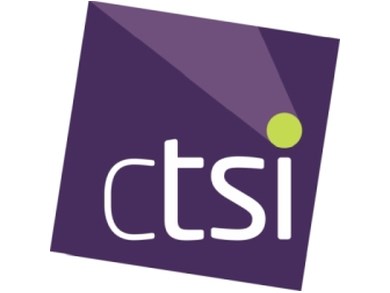 The Chartered Trading Standards Institute (CTSI) issued a warning to the public about text scams that target youngsters.
CTSI Lead Officer Katherine Hart informed CTSI that her sons Adam, 20, and his brother, 18, who both live in Scotland, where some public venues such as nightclubs require the presentation of a vaccine pass for entry, were at the receiving end of this scam.
The brothers received a message stating: "NHS: you are eligible to apply for a Covid Pass proving you have been vaccinated against COVID-19.", which was followed by a link to a bogus website designed to look like an official NHS platform.
The fake NHS website requested that he put in his details, and crucially his banking details to pay for the supposed fee of £4.99. Fortunately, Adam investigated the website further and found it had several dead links, which raised alarm bells, and he didn't go through with making the payment.
CTSI Lead Officer, Katherine Hart, said: "During the holiday season, millions of people are looking forward to getting out and enjoying themselves after what has been almost two years of challenges presented by the pandemic. Unfortunately, unscrupulous scammers are manipulating measures implemented to protect the public by cloaking their scams in NHS branding.
"The case of my sons receiving this text also illustrates that young people are being directly targeted by scammers, breaking the stereotype that it is primarily the elderly who are victims to scams. The pandemic has revealed the extent that fraudsters will go to manipulate modern technologies and the ongoing health crisis we face.
"The NHS does not charge for COVID passes. Anyone receiving these messages via text or email should not only ignore them but also report them to the authorities. By reporting scams, the public enables us to develop a clear picture of the size and scale of this issue, aiding our work combatting scams in the future."
For consumer advice, please call the Citizens Advice Consumer Helpline on 0808 223 1133
To report scams, contact Action Fraud, or if in Scotland, contact Advice Direct Scotland on 0808 800 9060
The public is encouraged to join Friends Against Scams, an initiative aiming to protect and prevent people from becoming scam victims by empowering them to take a stand against scams.
ENDS
Chartered Trading Standards Institute (CTSI)
CTSI is a training and membership organisation that has represented the interests of the Trading Standards profession since 1881 nationally and internationally. We aim to raise the profile of the profession while working towards fairer, better informed and safer consumer and business communities. CTSI's members are engaged in delivering frontline trading standards services in local authorities and in businesses. www.tradingstandards.uk

CTSI Press Office: pressoffice@tsi.org.uk, 01268 582240
---