News
19 million targeted by a green scam - here are five top tips on staying safe when making your home more energy efficient
Posted 06/12/21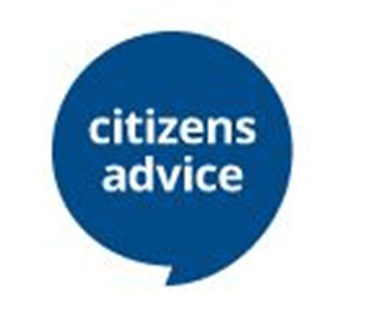 More than 19 million adults have been targeted by a green scam in the past year, new research by Citizens Advice finds.
The charity discovered more than two thirds of adults are thinking about making their home more energy efficient in the next 12 months, but 36% said they have already been targeted by a green scam. More than a quarter clocked the danger, but an estimated 5.2 million people have already fallen for a green scam across the UK in 2021. 
Email, phone calls and texts were the most common ways people were targeted. Over 55s were most likely to be targeted by phone, while under 55s were more likely to be targeted by email. 
As a result, this National Consumer Week (Monday 6 December - Sunday 12 December), Citizens Advice and the Consumer Protection Partnership (CPP) are encouraging people to stay safe when going green.  
As well as helping those who've been targeted by a scam, the Citizens Advice consumer service helps people to report scams. This allows organisations such as Trading Standards to gather evidence and intelligence in the fight against scams. 
'I was sure it was a scam so I called Citizen Advice' 
Sheila*, 76, from Nottingham received a phone call from scammers. They initially asked if she was over 50, and then said the type of fibreglass insulation she had was illegal and could be a fire hazard. They said they were in the area and offered to come round for a free no-obligation quote. 
She said: "They offered me some help with insulation using the Government Green Homes Grant Scheme. I knew that had closed earlier in the year, so that was wrong for a start. 
"Luckily I read the news and know about these types of scams. But it really did worry me when they said my current insulation was a fire hazard, it does put doubt in your mind. That's why I rang Citizens Advice as I was sure it was a scam.
 "It worries me that people may be taken in by these scammers and hand over large sums of money that they can ill afford to part with."
 Dame Clare Moriarty, Chief Executive of Citizens Advice, said:
"With more than two thirds of us thinking about making our homes more energy efficient, it's important that we know how to stay safe when going green. 
"Scammers have no qualms about playing on the need to do our bit for the environment. 
"To fight back and help protect ourselves and others, we can report scams. But it also needs to be made as easy as possible to find a trustworthy trader." 
Citizens Advice runs National Consumer Week in close collaboration with the CPP, which includes  Trading Standards and the Department of Business, Energy and Industrial Strategy.
 Business Minister Paul Scully said: 
"It's important to take steps to be environmentally friendly, like making our homes more energy efficient, which can save both the planet and the pounds in your pocket.
 "Consumers should feel confident they're getting a good deal and not being misled by false energy efficiency and environmental claims, which is why this National Consumer Week I'm backing this campaign to arm them with the knowledge they need to help tackle unscrupulous scammers." 
Wendy Martin, Director, National Trading Standards, said:  
"Criminals are exploiting people's genuine efforts to make their homes more environmentally friendly. Residents are pressurised on their doorsteps and peppered with phone calls, emails and SMS messages, which often include false claims about government schemes and regulations with regard to boilers, insulation and double glazing.
 "As all of us try to play our part to help tackle climate change, it's important we do so safely without being conned by criminals. We urge people to report anything suspicious and to protect themselves and their families from fraud by taking part in the free Friends Against Scams awareness training at friendsagainstscams.org.uk." 
John Herriman, Chief Executive of Chartered Trading Standards Institute, said: 
"It's important that consumers are taking green matters seriously, and they should be supported for their decisions, not threatened by unscrupulous traders.
 "It is essential that consumers contact organisations such as Citizens Advice for guidance to feel confident and informed when choosing a green product or service. It is their confidence that propels the economic recovery forward and helps the country achieve its net zero targets in the green space. 
"Reporting concerns to Citizens Advice enables Trading Standards to get a full picture of the risks to consumers and take the appropriate investigative or enforcement action." 
Citizens Advice's top five tips to stay safe when making your home more energy efficient 
Citizens Advice consumer expert Jane Parsons has five top tips to stay safe when making your home more green: 
     

Do your research.

Before you buy anything, check the company or website you're using. Read reviews on different websites, ask for references, verify the company's details using external sources, and read any terms and conditions.

     

Check certified schemes

. When looking for a trader to use, check

certified schemes

that recommend traders, like TrustMark - the Government's endorsed quality scheme.

     

Get written quotes and a contract.

Try to get quotes from at least three different contractors to help you decide if you're getting a fair price. Once you've decided, always get a written contract before you give a contractor the go-ahead. If something goes wrong it can help get what you paid for, or at least get some of your money back.

     

Pay with a secure method

. Credit cards offer the most protection, followed by PayPal or debit card. If you're paying for large home improvement works, see if you can pay in stages, and avoid paying for costs up-front where possible.

     

Be suspicious.

Scammers and rogue traders can be very smart. Take your time to make sure you're happy with your decision - if someone pressures you or contacts you out of the blue, it's most likely a scam.
If you've been scammed, talk to your bank or card company immediately if you've handed over any financial and sensitive information or made a payment. See Citizens Advice's page on What to do if you've been scammed for more information.
To report a scam or ask for advice contact Citizens Advice consumer service. Offline scams, like telephone, post and doorstep, can be reported via the Citizens Advice consumer service or by calling 0808 223 1133. Report online scams to the dedicated Scams Action service either online or on 0808 250 5050. 
Text scams can be reported to your mobile phone provider by forwarding it to 7726. You can also report the scam to Action Fraud on 0300 123 2040. 
 -ends- 
For more information contact: Megan French            
Tel: 03000 231 243
Out-of-hours contact number: 0845 099 0107 
We give people the knowledge and confidence they need to find their way forward - whoever they are, and whatever their problem. 
Notes to editors: 
Savanta carried out a nationally representative survey for Citizens Advice of 2,112 adults in the UK between 17-20 September 2021. Questions respondents were asked included:

Over the past 12 months have you been contacted by anyone you think was trying to scam you in relation to making more green or environmentally friendly decisions? 198 said 'yes and I fell for it', 573 said 'yes, but I ignored it/didn't fall victim/spotted it.

Are you planning on making any improvements to your home to make it more energy efficient in the next 12 months? 643 said yes, 823 said they were considering.

Sheila's name has been changed to protect her identity.

 

Citizens Advice is made up of the national charity Citizens Advice; the network of independent local Citizens Advice charities across England and Wales; the Citizens Advice consumer service; and the Witness Service.

Our network of charities offers impartial advice online, over the phone, and in person, for free.

We helped 2.4 million people face to face, over the phone, by email and webchat in 2020-21. And we had 40 million visits to our website. For full service statistics see

our monthly publication Advice trends.

Citizens Advice service staff are supported by more than 21,000 trained volunteers, working at over 2,600 service outlets across England and Wales.

You can get consumer advice from the Citizens Advice consumer service on

0808 223 1133

or

0808 223 1144

for Welsh language speakers.
---