News
CTSI appoints Steve Ruddy as Chair of the Board
Posted 15/12/21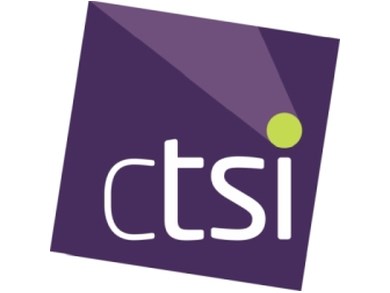 The Chartered Trading Standards Institute (CTSI) announces Steve Ruddy as Chair of the CTSI Board.
Steve began his trading standards career as a trainee in Leicestershire before moving to Croydon, becoming first a food law specialist, then Investigations Team Manager, and then Head of Service.
Alongside his new role as Chair of the Institute, Steve serves as Chair of the Association of Chief Trading Standards Officers (ACTSO) and Head of Service at Buckinghamshire and Surrey Trading Standards. Steve replaces outgoing Chair Noel Hunter OBE in the role.
CTSI Chair, Steve Ruddy, said: "I'm delighted to be taking on the role as Chair of the CTSI Board, and it's a great privilege to do so. The Institute and our profession face many challenges, but we have a great foundation on which to build. We have a powerful and compelling story to tell. Our role is central to protecting residents and communities, supporting businesses, and improving health and wellbeing, and I'm very much looking forward to helping to demonstrate that."
CTSI Chief Executive, John Herriman, said: "I want to extend a very warm welcome to Steve Ruddy as Chair of the CTSI Board. Steve is a highly experienced leader within the trading standards profession. His contribution as Chair will prove vital as we continue our work advocating a strong trading standards profession and the excellent consumer protection standards that the public deserves.
"I wish to thank Noel Hunter for stepping up and ably Chairing the Board for the second time, during what has been a period of rapid change and challenges for the Institute and the profession at large. We look forward to Noel's continued invaluable input as we move forward."
ENDS


Chartered Trading Standards Institute (CTSI)
CTSI is a training and membership organisation that has represented the interests of the Trading Standards profession since 1881 nationally and internationally. We aim to raise the profile of the profession while working towards fairer, better informed and safer consumer and business communities. CTSI's members are engaged in delivering frontline trading standards services in local authorities and in businesses. www.tradingstandards.uk

CTSI Press Office: pressoffice@tsi.org.uk, 01268 582240
---