News
Louise Baxter MBE appointed Chair of CTSI Council
Posted 15/12/21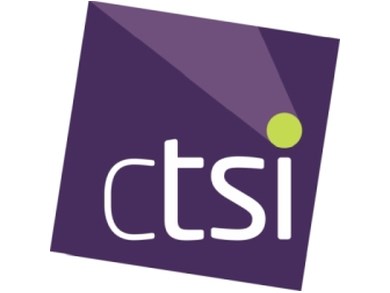 The Chartered Trading Standards Institute (CTSI) announces the appointment of Louise Baxter MBE as Chair of its Council.
Louise is an expert in consumer protection who has worked in trading standards for almost 20 years, working her way up to Senior Manager, and then as Head of the National Trading Standards Scams Team at Surrey County Council. Louise has been CTSI's Lead Officer for advice and education since 2011.
Louise Baxter MBE, CTSI Council Chair, said: "I am delighted to undertake the role of Chair of Council and thank Wendy for her work over the past year. I hope I will be able to support aspiring leaders, assist on our journey towards a modern Trading Standards Service and support members in any way I can."
CTSI Chief Executive, John Herriman, said: "I wish to thank Wendy Potts for her excellent work as CTSI Council Chair over the past year during what has been an extremely challenging time for the profession. Wendy is a tremendous supporter of CTSI and the trading standards profession, and we look forward to her continued support.
"I am delighted to welcome Louise Baxter as Chair of the CTSI Board. Louise is genuinely passionate about consumer protection, and her many years of experience working in the profession at all levels makes her a vital asset for CTSI as we work to support the trading standards profession and protect the public. I look forward to working with Louise more closely as we continue to progress the development of the institute and broaden the voice of trading standards in the halls of government."
ENDS



Chartered Trading Standards Institute (CTSI)
CTSI is a training and membership organisation that has represented the interests of the Trading Standards profession since 1881 nationally and internationally. We aim to raise the profile of the profession while working towards fairer, better informed and safer consumer and business communities. CTSI's members are engaged in delivering frontline trading standards services in local authorities and in businesses. www.tradingstandards.uk

CTSI Press Office: pressoffice@tsi.org.uk, 01268 582240
---