News
CTSI Letter to the Consumer Minister - Possible Re-introduction of Imperial measures
Posted 27/09/21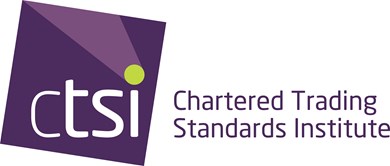 CTSI Letter to Paul Scully MP
Mr Paul Scully MP Minister for Small Business, Consumers & Labour Markets and Minister for London
Department for Business, Energy and Industrial Strategy
1 Victoria Street
London
SW1H 0ET 27 September 2021
Via email: minister.scully@beis.gov.uk
Dear Minister,
CTSI seeks assurances that any plans to reintroduce Imperial measures will be based on a full consultation and impact assessment informed by professional bodies.
The Chartered Trading Standards Institute (CTSI) represents members working across a range of sectors. It plays a critical role in helping to ensure a level playing field for businesses as well as protecting the public from harm so it can foster confidence in consumers. Integral to the role of Trading Standards is the work of Weights and Measures which pre-dates even our origins as the Incorporated Society of Inspectors of Weights and Measures in 1881.
CTSI therefore watched with interest the Government's announcement about the possibility of reintroducing Imperial measures. As a profession that was naturally heavily involved in the process of converting the country from Imperial to Metric, we were concerned about the drivers for this announcement and the consequences of any decision that might be taken. We have therefore decided to write and highlight those concerns and, noting this is a proposal, seek assurances that CTSI will be able to provide its evidence and views via a robust consultation and impact assessment that looks at the costs and benefits to businesses, consumers and regulators.
Whilst it is good to see the Government recognises the importance of the role of Weights and Measures in the UK economy, this proposal comes when it is widely recognised that there is limited capacity to enforce crucial weights and measures legislation, a capacity that has been depleted by half over the past decade due to budget constraints. It also causes us to question how this proposal will meet the test of 'levelling up,' and why we would want to reintroduce a system now which would cost significant amounts to replace when the country moved to metric last century.
In the challenging climate we find ourselves, our considered view is that the Government's energies would be best focused on how we can fire up the UK economy and extend global trade. CTSI supports the UK Government's ambitions on this but needs to see the evidence that putting significant time into reintroducing Imperial measures will not distract us from this important goal. When the vast majority of the rest of the world works in the metric system, reverting to Imperial appears to be counter-intuitive, introducing another complexity, just as the UK seeks to trade as Global Britain. The move could risk creating further complications and confusion for UK and international businesses that have relied on the established metric system for decades.
There are other ways the UK Government can distance itself from the EU to build our status as an independent trading nation which would have far better consequences for the public. For example, seizing the opportunity to make sure we retain the most rigorous consumer protection standards that ensures we have confident consumers who can stimulate the UK market. A reintroduction of Imperial measurements, especially if done so alongside metric, could confuse consumers with a two-tier system. A two-tier system would also be very difficult to manage at a national and local level. There are other broader implications, too, not least that the UK has an education system focused on the established metric system.
Any change to Imperial would potentially require a mammoth effort by metrologists, other regulators and local Government at a time when specialised capacity is depleted and which would be diverted from other essential tasks. We therefore ask that the Government carefully reviews the drivers and implications for this proposal and ensures there is a thorough review of the costs of implementing the changes and the impact on existing trading standards infrastructures.
CTSI will provide support to any Government impact assessment and looks forward to a response.

Yours sincerely
John Herriman
Chief Executive
---