News
CTSI Symposium 2021 opens in Birmingham
Posted 27/09/21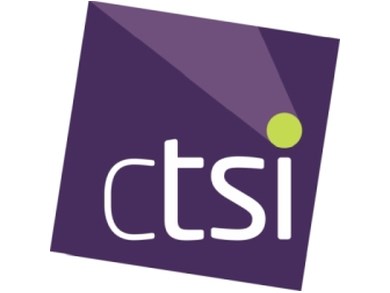 The Chartered Trading Standards Institute's (CTSI)Symposium will open at Birmingham's Eastside Rooms on Tuesday 28 September, and run until Thursday 30 September. The event is the largest gathering of trading standards professionals in the UK.

This year's Symposium is a return to an in-person event for the first time since 2019. The 2020 Symposium was run for the first time as an online event due to COVID-19 pandemic restrictions.
Over the three days, key sessions will focus on the role trading standards plays in supporting economic recovery, the rapidly shifting face of consumer vulnerability, and a look at the directions that the trading standards will take over the next decade.

Alongside an exhibition that includes UK Government departments and global clothing company Puma, seminars, social events and masterclasses, delegates will witness speeches by Consumer Minister Paul Scully, CTSI President the Earl of Lindsay, and a keynote address by CTSI Chief Executive John Herriman at his first CTSI event since being appointed to the role.
CTSI Chief Executive, John Herriman, said: "I am excited to welcome the trading standards profession to this year's CTSI Symposium. It is wonderful to hold an in-person event since our last Symposium had to be hosted virtually due to the pandemic lockdown.
"It is a crucial time for our country and the trading standards profession. There are so many challenges and opportunities in play at present – EU Exit, the long-tail effects of the pandemic, and ongoing concerns surrounding the funding of consumer protection and regulatory services. We will cover all of those big questions and much more over the next three days.

"I look forward to seeing faces both familiar and new as we come together again as a profession to unite and speak in one voice for the good of consumer protection."
ENDS



Chartered Trading Standards Institute (CTSI)
CTSI is a training and membership organisation that has represented the interests of the Trading Standards profession since 1881 nationally and internationally. We aim to raise the profile of the profession while working towards fairer, better informed and safer consumer and business communities. CTSI's members are engaged in delivering frontline trading standards services in local authorities and in businesses. www.tradingstandards.uk

CTSI Press Office: pressoffice@tsi.org.uk, 01268 582240
---