News
CTSI says new Trade and Agriculture Commission a bit like a curate's egg
Posted 17/11/21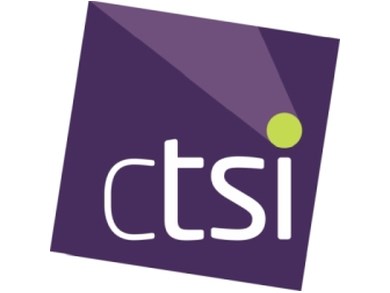 The Chartered Trading Standards Institute (CTSI) views the creation of the UK Government's Trade and Agriculture Commission as a little like a curate's egg - good in parts.

International Trade Secretary Anne-Marie Trevelyan recently launched a new strengthened Trade and Agriculture Commission (TAC) as part of the Government's response to the previous Commission's recommendations. The launch states that the Commission's goal is "to inform parliamentarians and the public about how new Free Trade Agreements (FTAs) are consistent with UK laws on animal welfare, animal and plant health, and the environment."

CTSI welcomes the formation of the Commission, which has the opportunity to play a key role in shaping trade policy and ensuring that the high standards we expect in the UK shape the way the food we import is produced. CTSI believes, however, that there is insufficient consumer protection representation on the TAC that needs to be strengthened, including the addition of practical and technical regulatory expertise on food standards and animal welfare. This would ensure better outcomes for UK businesses and better protection for consumers.

CTSI Chief Executive, John Herriman, said: "The formation of the Commission is an excellent chance to clearly define the UK's strategy for a global Britain trading internationally, and particularly an opportunity for our country to export not only products but ideas - such as our significant food and animal welfare standards. We are therefore pleased with the confirmation that maintaining the UK's high standards will be a red line in all our trade negotiations, with no compromise on our high environmental protection, animal welfare or food standards.

"However, we believe that UK businesses could benefit from a more balanced composition of the TAC by including leading UK consumer protection and regulatory experts to provide oversight and opinion on matters relating to trade deals. CTSI would welcome the opportunity to provide technical expertise in crucial areas, such as food standards and animal welfare, to aid in developing practical and deliverable measures to protect the UK's high standards, which benefits all.

"The UK has always taken pride in being seen as a world leader in consumer protection, and this is a reputation we should do everything we can to protect. Consumers need the confidence to know that what they are buying is safe and that the way it is produced also conforms to the UK's high standards. When consumers know this, it helps build consumer confidence, which helps to ensure a thriving market from which businesses directly benefit.
"For standards to work in practice, it is crucial that trading standards and other regulators are consulted when these matters are considered. Trading standards professionals are second to none in their understanding of the UK's food and animal welfare standards, and above all, hold local knowledge and strong connections with working farmers. They also operate on the frontline of consumer protection undertake enforcement of any potential changes that new trade deals bring, and they are therefore very well placed to help inform any decisions about them.

"CTSI asks that the UK Government addresses the current gap in the composition of the Commission to ensure it is able to fulfil its obligations to businesses and consumers more effectively."

ENDS


Chartered Trading Standards Institute (CTSI)
CTSI is a training and membership organisation that has represented the interests of the Trading Standards profession since 1881 nationally and internationally. We aim to raise the profile of the profession while working towards fairer, better informed and safer consumer and business communities. CTSI's members are engaged in delivering frontline trading standards services in local authorities and in businesses. www.tradingstandards.uk

CTSI Press Office: pressoffice@tsi.org.uk, 01268 582240
---