News
Operation MONTY keeps shoppers and businesses safe from counterfeit goods in the run up to the festive season
Posted 19/11/21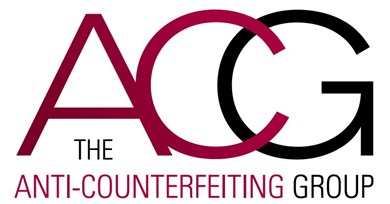 The National Markets Group for IP Protection (NMG), a multi-agency focus group aimed at reducing the availability of counterfeit goods at physical markets and online, is warning consumers to watch out for fake, and potentially dangerous goods, that may appear on social media in the run up to the festive shopping season.
With Black Friday fast approaching and consumers vying for bargains, traders in counterfeit goods are looking to exploit the retail shift to on-line buying by attempting to offer often dangerous, counterfeit goods on social media platforms.
''Counterfeiters operating on social media draw in unsuspecting consumers, using well-known brand names, to sell their illicit goods" said Graham Mogg, Intelligence Co-Ordinator at the Anti-Counterfeiting Group (ACG) and Chair of the NMG.
"This criminal activity undermines the fabric of society, robbing legitimate business of their income, placing consumers at risk and funds serious and organised crime. A whole range of counterfeit products including clothing, footwear, accessories, watches and even potentially dangerous goods such as toys, cosmetics, perfumes and electrical goods are being offered on these platforms''
Operation MONTY, a collaborative enforcement campaign coordinated by the NMG, is currently underway, with its industry members, including the Anti-Counterfeiting Group. British Recorded Music Industry, Design and Artists Copyright Society, Association of Photographers and others reporting over 400 on-line traders to Instagram for removal and take-down.
The operation is made possible with collaboration from Meta Platforms, Inc. (Meta), UK Intellectual Property Office's Intelligence Hub, National Trading Standards e-Crime Team and Trading Standards authorities.
The Intellectual Property Office's Chief Executive Tim Moss said:
"Criminal networks are targeting online platforms to deceive consumers into buying counterfeit goods. This undermines legitimate sellers and causes harm to individuals and communities. We are really pleased to be part of Operation Monty and work with our partner organisations to raise awareness of this issue and disrupt IP crime."
Mike Andrews, Lead Coordinator at the National Trading Standards eCrime Team said: "Counterfeit goods harm consumers, damage legitimate businesses and fund organised crime. Our partnership will crack down on criminals who hide behind social media, ensuring consumers have a safer and happier Christmas."
Patricia Lennon, Campaign Manager of the Real Deal Campaign for Fake-Free Markets, which includes online and social media marketplaces as well as physical markets and car boot fairs, said: "Collaborative approaches on intellectual property protection are a positive way forward, bringing together key partners from different sectors who share a common interest in protecting consumers and supporting legitimate businesses''
Meta takes intellectual property rights, including issues concerning counterfeits, extremely seriously and applies a variety of measures to action violating content. As Mark Fiore, Meta's Director & Associate General Counsel, IP, shared, "A key aspect of our program involves engaging directly with rights holders to learn about the issues they're facing and to work together on developing solutions. We rely on our deep and trusted partnerships with them in order to find the right approach." More information about how Meta protects intellectual property can be found in this anti-counterfeiting guide in its Business Help Center and this Newsroom Post.
NMG and Meta greatly value this productive collaboration.
ENDS
NOTES TO EDITORS
Contact:
NMG
Graham Mogg (Chair) graham.mogg@a-cg.com - 07508 542496
Gavin Terry (Vice Chair) gavin.terry@gmx.com – 07732 394879
Real Deal Charter – www.realdealmarkets.co.uk
Patricia Lennon (Campaign Manager) - info@realdealmarkets.co.uk - 01943 609247
The National Markets Group
National Markets Group for IP protection (NMG) was established in 2008 to provide a forum for a national, co-ordinated, cross-sector approach to tackle the trade in counterfeit and pirated goods at markets and car boot fairs. In 2017, the NMG added online and social media platforms to its portfolio of work.
Members of the National Markets Group include law enforcement, industry and government agencies working collaboratively to reduce the threat to legitimate business and consumers from IP crime
The NMG operates the Real Deal and Real Deal online initiatives, which are preventative campaigns focused on supporting Trading Standards, market operators and social media administrators to maintain a fake-free and safe environment for businesses and consumers.
---