News
On the state of Trading Standards and Consumer Protection
Posted 24/05/21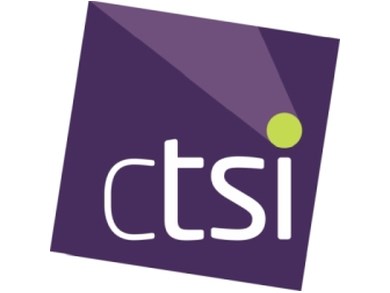 The following piece is by CTSI Chief Executive John Herriman in response to this article by George Monbiot.

Every day I see something in the media about scams and people being ripped off, so when I read George Monbiot's article in The Guardian last week about his experience reporting an insulation scam on behalf of a victim, I was once again thoroughly disheartened. Hilary Osborne's piece this week further highlights the sheer scale of delivery text scams and how these negatively impact people from all walks of life. The effect on a victim's well-being is devastating, and it is the most vulnerable who are at the greatest risk. Right now, many more people are at risk because of the longer-term social and economic impacts of the COVID-19 pandemic.
Sadly, there will always be those who choose to make quick profits, but the important thing is that the public needs to know that measures are in place to prevent these things and chase down those who perpetrate them. The issue is that those mechanisms have never faced more challenges.
This is the world of trading standards, a profession driven by a single social purpose to protect the public, and as the professional membership body for the trading standards profession, the Chartered Trading Standards Institute (CTSI), aims to communicate their essential contributions to public protection. Still, alongside scams, trading standards covers an incredible breadth of responsibility for product safety, food standards, enforcing the laws on fair trading, age-restricted sales, animal health and welfare, weights and measures, and much more. It is also a profession that has been hit by funding cuts over the last decade in Local Government because this is where much of the work to protect the public happens. That is not to say this is the only layer of protection for consumers because there are national structures like National Trading Standards, the Competition and Markets Authority, and consumer organisations like Citizens Advice. The issue is the complexity created from all these different layers and knowing who to turn to and when. The system we have does not make it easy.
To compound the issue, Trading Standards services at a Local Authority level have had to absorb significant reductions over the past decade. To put this in perspective, research by Unchecked.uk found that the total net spend by Local Authorities on trading standards services in England dropped by 52% from 2009-2019. Local Authorities are there to support their communities. Still, they must also make tough decisions every year when setting their budgets after facing a reduction to core funding from the Government of nearly £16 billion over the last decade. The effects of these cuts mean reduced staffing levels, reduced investigations, reduced enforcement, and ultimately, reduced protection. The success of trading standards when it works well is that consumers are confident and do not experience fraud, but when the system is not working effectively, what we see now is what you will get, and right now, 37% of people believe that a scam has targeted them since lockdown began.
CTSI has done a lot of work on this subject, and our latest Workforce Survey analyses the condition of trading standards services. CTSI found that the average spend per head of population within local authorities for trading standards services in 2018-19 was just £1.83, representing a fall in the average budget for trading standards services of just under 4% from the previous year. Meanwhile, skills and experience in the trading standards profession are at a reduced state. Many trading standards services have less than five full-time equivalent staff and only one fully qualified Trading Standards Officer. As the membership body for trading standards professionals, we are acutely aware that the profession is facing enormous challenges. While trading standards professionals are trying their very best, it often feels as if the dice are often loaded against them both due to a lack of investment and because of the complexity of the different layers of the consumer protection system.
Yet, despite this, consumer protection professionals across the country are working tirelessly and continually go the extra mile for their local communities. They have helped ensure that businesses were supported during the lockdown, and there have some great examples of Local Authorities and national trading standards organisations working collaboratively to ensure consumers were protected. But as Mr Monbiot illustrates, the existing structure is not always up to the task of protecting the public and bringing criminals to account. Since the first lockdown in March 2020, CTSI received evidence and warned the public about multiple scams, which shift their themes as consumer behaviour changed during the pandemic. Fraudsters are using trusted brands such as Royal Mail in delivery scams, our NHS in vaccine scams, HMRC in a tax scam, and even our own CTSI brand itself was this month used in a postal scam.
The depths that fraudsters descend to is matched only by the scale of the menace. Action Fraud reports that since lockdown began, over £2.5bn has been lost to scams. But this is just what is recorded, and we suspect the actual figure is much higher. Sadly, many victims are embarrassed to report their losses, but I implore the public to please always report a scam, no matter how big or small, as this aids our cause in bringing the importance of consumer protection to the Government.
Trading Standards faces an enormous set of challenges at this moment and throughout the 2020s, and we have to acknowledge that the system is not working as well as it should. But we also know the money will continue to be tight, and we are working hard to find ways to protect consumers. We must also ensure that decisions are driven not by lack of money but by the right thing to do to protect the public. According to the National Audit Office, many local authorities have had to make tough decisions; for example, Liverpool City Council removed its dedicated Trading Standards service after receiving a 58% cut to its government funding, and this is just one example of where Local Authorities are forced into an impossible dilemma to choose between conflicting and important priorities.
At the heart of this lies the need for consumers to be confident because if they are not, the market itself will not work as effectively as it should. That means businesses need to operate fairly, and when those two things go together, confident consumers and fair businesses, you have the basis of a vibrant economy, and that is what Trading Standards professionals also want to see. In fact, I am sure that is what we all want to see right now as we look to recover from what is probably the biggest challenge the United Kingdom has faced since the Second World War, and as we look to a future Global Britain with new potentially exciting trading opportunities. That is why we are working with national trading standards organisations and the UK Government, for example, responding to and engaging with the Modernising Consumer Markets green paper and other reviews, to ensure these challenges and opportunities have the right trading standards expertise to help solve and exploit them which will not only support the healthy economic growth needed for recovery but which will also ensure consumers get the protection they need.
---