News
Renewable Energy Business Guidance Consultation
Posted 12/01/22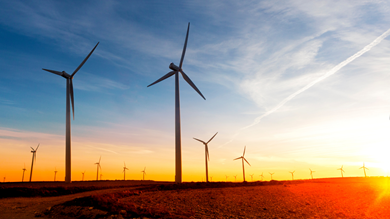 In June 2019, the UK announced its commitment to legislate and become a net-zero carbon country by 2050. The Government aims to deliver on its commitment by outlining measures to transition to a green and sustainable future and creating a market environment that increases consumer and business demands for sustainable solutions. The net-zero strategy presents both, huge challenges for businesses as well as opportunities. A key area that exemplifies this is the home renewable energy sector that will see major efforts to install green energy technologies in existing homes across the country as well as new homes in the coming years.
The government wants to see 240,000 'green jobs' and has announced £3.9bn of funding for heat decarbonisation and energy efficiency measures under the Public Sector Decarbonisation Scheme. The heat and buildings strategy sets out a gradual transition by incentivising businesses ensuring this remains affordable and fair. CTSI on behalf of the Department for Business, Energy & Industrial Strategy (BEIS) is releasing new business guidance on renewable energy to help support businesses in the transition.
The information in this guidance has been designed to help businesses installing green energy technology in existing homes and to ensure that they are complying with regulations to benefit from the government schemes. The guidance provides an overview of the potential advantages and disadvantages of the new technologies within the framework of current incentives and certification schemes available for businesses as well as the consumer protection legislation relevant to traders in the sector.
A copy of the guidance may be found at: https://www.tradingstandards.uk/media/documents/news--policy/consultation-responses/renewable-energy-consultation.pdf  We invite comments on this business guidance and would like to receive them by noon on 26 January 2022. If you have any questions or feedback, please contact us at this email address: besconsultation@tsi.org.uk
Please note that the feedback you provide may be made available to third parties.
---