News
Ongoing effects of COVID-19 pandemic impacting puppy purchases
Posted 17/12/21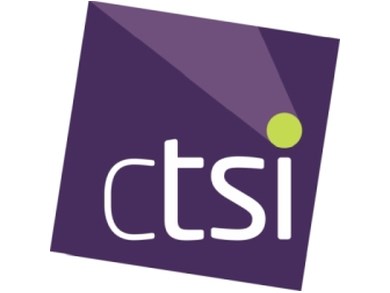 The Chartered Trading Standards Institute (CTSI) is issuing a warning about the impact of the COVID-19 pandemic on the UK's puppy market.
Demand for a furry friend rises during the holiday season, and the isolation brought by pandemic lockdowns and new remote ways of working has increased demand throughout the past year. These changes have led to puppy prices soaring since 2020, presenting opportunities for unscrupulous sellers to profit significantly from mistreated animals. This has also impacted animal shelters, where there have been multiple reports of facilities running "at capacity" this year. 
According to Animal and Plant Health Agency figures, more than 66,000 dogs were commercially imported into the UK last year, of which 843 puppies were seized at the border, up from 324 in 2019 - an approximately 260% increase. The UK Government is considering legislation to provide greater protections for imported animals, including puppies. At the same time, the Local Government Association put out a call to the public to avoid criminal sellers.
CTSI is distributing an infographic through its social media channels that cover the following topics:  
advice on what to look out for when purchasing a puppy online

how to spot a puppy farm or smuggler

the importance of checking credentials

how to flex your consumer rights when making the purchase and where to report issues
Paula Boyden, Veterinary Director at Dogs Trust, the UK's largest dog welfare charity, said:: "Buying an illegally imported puppy has huge implications for both the pups - who have to travel miles across borders in awful conditions - and the mums who are basically breeding machines. The sellers and importers care little for the dogs' welfare and just want to make a quick buck. As a nation of dog lovers, we can help stem this problem and put a stop to the suffering of dogs. 
"We urge people to be patient when considering welcoming a puppy into their lives and follow our advice, which includes visiting the puppy at home with their mum and siblings more than once, checking all paperwork carefully, and if something doesn't feel right, walk away and report it to your local authority's Trading Standards or the RSPCA. If it seems too good to be true, it probably is."
Diane Bryson, Strategic Intelligence Analyst at Trading Standards Scotland, said: "Over the past year, the high demand for pets during lockdown has seen puppy prices rise dramatically and encouraged illegal traders to accelerate their activities. The current demand for dogs is outstripping legitimate supply. The current marketplace has been infiltrated by intensive breeding establishments, inappropriate rehoming, illegal importation and unlicensed undisclosed businesses. Illegal puppy farming across Scotland alone is estimated to be worth 13 million pounds.
"Consumers who purchase animals from illicit dealers are in the vast majority of cases also being misled by acts of omission in relation to the provenance of the puppies they are buying.
"The illicit puppy trade is facilitated through online platforms, and it is highly likely that puppies being advertised in a misleading way is higher than reported. With the average cost of a puppy now being approximately £1875, consumers could end up being over £3000 in detriment as a result of purchasing a sick puppy. 
"Trading Standards Scotland have been involved in a number of prevention campaigns throughout the year alongside partners such as the SSPCA and CTSI to try and raise awareness of the dangers of buying puppies from illicit traders."
If you think you've been mis-sold a puppy in England and Wales, call the Citizens Advice Consumer Helpline on 0808 223 1133 (0808 223 1144 for a Welsh language advisor).
In Scotland, contact Advice Direct Scotland on 0808 800 9060, or if in Northern Ireland, contact Consumerline on 0300 123 6262.
Dogs Trust has lots of information on its website that can help people avoid being Dogfished and unintentionally fuelling the puppy smuggling trade, as well as information about what people should consider before buying or adopting a puppy. To find out more, visit www.dogstrust.org.uk
ENDS
 
Editor's note: Page 1 and page 2 of the infographic are linked here, and here in jpeg format. 
A Welsh version of the infographic has also been produced.
Chartered Trading Standards Institute (CTSI)
CTSI is a training and membership organisation that has represented the interests of the Trading Standards profession since 1881 nationally and internationally. We aim to raise the profile of the profession while working towards fairer, better informed and safer consumer and business communities. CTSI's members are engaged in delivering frontline trading standards services in local authorities and in businesses. www.tradingstandards.uk

CTSI Press Office: pressoffice@tsi.org.uk, 01268 582240
---