News
Dog lovers warned of 'cynical' new puppy rehoming scam
Posted 28/04/23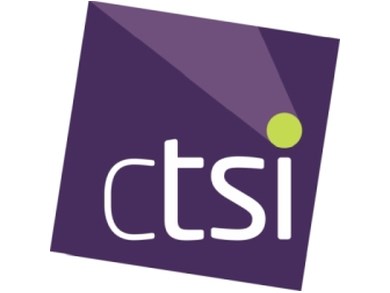 CTSI and Dogs Trust are urging the public to be on the lookout for scammers charging money upfront for puppies and giving out the charity's address.
The Chartered Trading Standards Institute (CTSI) has teamed up with dog rescue and rehoming charity Dogs Trust to warn of a new scam in which prospective pet owners are being duped into paying upfront for puppies that they will never even meet.
Scammers are fraudulently giving the address of the Dogs Trust Leeds Rehoming Centre as the location from which the puppies can be collected, leaving victims disappointed and out of pocket when they arrive and discover that they have been conned.
The scam begins with English Staffordshire bull terrier puppies being advertised on Facebook as 'Kelly staffy puppies for sale'. Upon enquiry, prospective buyers are told that the seller is 'strictly picky' about the type of home the dogs will be sold to and then asked a series of questions designed to elicit personal information.
The advert includes photos of puppies playing in a garden, and is written in a manner that suggests the scammers are not based in the UK.
In one series of messages, the scammer tells the victim 'I will give you a baby you love and care and he will show you all the love you need from a pet'. After paying a 'rehoming fee' as well as being charged for additional 'vets bills', the victim went to the Dogs Trust Leeds Rehoming Centre to collect the puppy, only to be left heartbroken when she realised she had been tricked.
When the scam emerged over the weekend of 15-16 April, Dogs Trust contacted Facebook and requested that the advert be removed. However, there is no guarantee that similar adverts, potentially using different breeds of dog and other bogus collection addresses, will not emerge in its wake.
Katherine Hart, CTSI Lead Officer for Scams, said: "This is a particularly nasty scam, because the potential victims are being manipulated into forming an emotional attachment to a new dog.
"It's also very cynical because it exploits the fantastic work that Dogs Trust do in order to get people to part with their money. Unfortunately, this is a common practice used by scammers; they use the good reputation of another organisation to add legitimacy to their false claims. It shows that people have got to be on their guard every time they see these type of adverts."
Adam Clowes, Dogs Trust Operations Director, said: "When buying a puppy, do your research first, and if something doesn't feel right, don't do it. If an advert seems too good to be true, it probably is.
"Never pay for a puppy upfront, and always go to see the mother with the puppies, visiting multiple times before you commit. Ask to see vaccination records; any legitimate breeder would be happy for you to come and see the dog with its mother and give that kind of information. And no legitimate breeder would ever ask you to pay for an animal's vets bills before you buy it.
"People often get overly invested in a picture of a puppy and scammers are out there to take advantage of that. It's incredibly sad. We work really hard to promote the best welfare for dogs and to maintain a reputation that we will do the right thing for your dog. Using our address as a way of legitimising a scam is really upsetting because it plays on our good reputation and the trust that people have in us."
Stephanie Young, CTSI Lead Officer for Animal Health and Welfare, said: "If you're buying a dog from a breeder, go to the breeder's property more than once, and make sure you see the animal with its mother. When you come to part with your money, always make sure you do so at the address where the breeder is based, and never buy an animal from a public place like a car park or beside the road.
"Always make sure you know the origin of where your pets have come from. Dogs get imported illegally on a daily basis from across Europe into the UK, compromising the welfare of those animals as well as flouting important disease control restrictions. If the animal hasn't come from a reputable source, or hasn't legitimately been bought into the UK, it may have to be quarantined and that could cost the new owner a significant amount of money."
---
For consumer advice, please call the Citizens Advice Consumer Helpline on 0808 223 1133.
To report scams in England and Wales, contact Action Fraud. In Scotland, contact Advice Direct Scotland on 0808 800 9060, or if in Northern Ireland, call Consumerline on 0300 123 6262.
The public is encouraged to join Friends Against Scams, a National Trading Standards initiative aiming to protect and prevent people from becoming scam victims by empowering them to take a stand against scams. 
ENDS
The Chartered Trading Standards Institute (CTSI) is a national not for profit established in 1881 which supports the UK's trading standards profession, and works to protect consumers and safeguard honest businesses. CTSI's members are engaged in delivering frontline trading standards services at local authorities and in businesses. 
Please contact the CTSI Press Office: pressoffice@tsi.org.uk with any queries. 
---