News
April news and policy round-up
Posted 27/04/23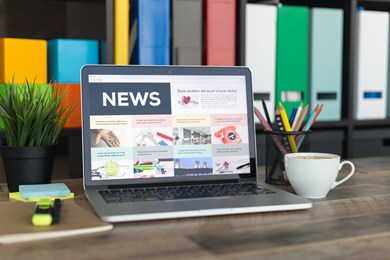 Government responds to CTSI concerns around vaping issues
Issues surrounding vaping, including non-compliant products and underage sales, continues to be a prevalent concern within the Trading Standards profession as well of being of public interest. CTSI's work to raise awareness, campaign for action and support Trading Standards teams in this area is ongoing.
There are a few updates in this space:
Earlier this month, the Minister for Primary Care and Public Health, Neil O'Brien OBE MP, made an announcement regarding proposals to crack down on the supply and sale of vapes. The Department for Health and Social Care (DHSC) has pledged £3 million in funding to support Trading Standards to tackle the issues of non-compliance. CTSI and National Trading Standards are now in active discussions with DHSC to develop a detailed plan around what can be delivered. CTSI's statement on this announcement can be found here.


Around 300 CTSI members tuned in to the first in a series of CTSI policy-led webinars Spotlight on…Vaping at the end of last month to discuss the emerging issues surrounding non-compliant products and underage sales. We had a range of speakers that are expert in this area including; CTSI lead officers for vaping Kate Pike and Marsha Bell, Liam Humberstone from IBVTA/Totally Wicked and Chief Executive of ASH, Deborah Arnott. CTSI members can find the recording of the webinar and the presentation slides here.


To further support our members, we have created a brand new Vaping Hub on the website which we hope will be a one-stop-shop for all of the information, latest news and resources on vaping that you need. We will be adding to this whenever there are relevant updates, so we suggest you bookmark the page.
---
Tabling House of Lords amendments to the Retained EU Law Bill
The Retained EU Law Bill report stage was due to begin after the Easter recess but has been delayed. We are awaiting confirmation, but we expect it will be taking place in the middle of May. We are keeping a close eye on the situation and will be taking advice from our President, Lord Jamie Lindsay and Vice President, Baroness Crawley on briefing notes and amendments to consider putting forward.
---
Consumer attitudes to vegan and plant-based food
After meeting with CTSI members, lead officers and stakeholders CTSI will shortly be publishing a policy paper exploring issues and concerns in relation to vegan and plant-based foods and allergens.
The objective of this work is to raise awareness of the potential food allergen issues regarding vegan and plant-based food, identify issues around labelling and legal definitions and to make any recommendations for policy changes to help improve issues identified as part of the research.
---
Caring for our animals
CTSI is working with our Lead Officer for Animal Health, Steph Young, to gather evidence to feed into a short policy paper that will be produced to set out the issues with the Kept Animals Bill, and to highlight the important need for change. To assist this policy project CTSI will be reaching out to members, carrying out public polling and building a coalition of stakeholders to support the project. Shortly, CTSI will be sending a 'caring for our animals' survey out to members, we would really appreciate if members with experience in this space would complete our survey to aid us in our campaign and to help us better understand the challenges facing the Trading Standards Profession in relation to animal welfare.
---
APPG on Consumer Protection: launching a new National Inquiry on "Online Marketplaces and Supply Chains"
CTSI is gearing up for the first project for the APPG, which will be a National Inquiry looking at online marketplaces and the supply chains. CTSI and the APPG will be holding a number of evidence sessions to seek the views of stakeholders and representatives from industry to gather views to inform a policy paper. CTSI will be asking for member views via an online survey, so please keep an eye out for details about that in the next few weeks. If you have an interest in this area then please do not hesitate to contact the policy team.
---
CTSI continuing to make headlines
CTSI Chief Executive John Herriman did a great interview on BBC Breakfast discussing the urgent need for stronger regulations on vaping and highlighting the vital work of Trading Standards in this area.
Following our press release urging holidaymakers to be wary of holiday and passport scams, CTSI Lead Officer Katherine Hart did several interviews on major platforms:
---