News
CTSI welcomes Bill aimed at increasing consumer protection
Posted 25/04/23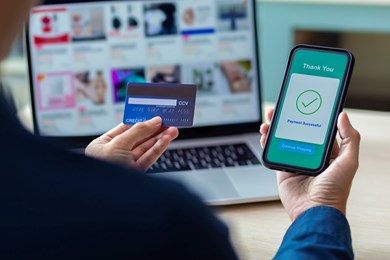 CTSI today welcomes the publication of the draft Digital Markets, Competition and Consumers (DMCC) Bill particularly in relation to the potential for it to increase protections for consumers and level the playing field for business.
There are a number of positive measures contained in the Bill including proposals to:
Address subscription traps which are estimated to cost consumers around £1.65BN per year;
Plans to update and revise the Consumer Protection from Unfair Trading Regulations (CPRs) including adding fake reviews to the list of banned practices;
Strengthening powers for Trading Standards and other enforcers to access relevant information to aid their investigations, in particular information held on the cloud and overseas;
Formation of the Digital Markets Unit which will have the power to hold digital firms to account.
John Herriman, Chief Executive of CTSI said:
"CTSI has been actively engaged with the Department for Business and Trade in recent months in relation to the DMCC Bill and it is encouraging to see that many of our concerns have been addressed. We very much welcome the commitment to increase powers to support Trading Standards to hold all businesses to account as we are aware of the significant consumer detriment which may arise from unfair and misleading practices.
"We are also pleased to see that the CMA will have greater powers to deal with breaches of consumer protection legislation and impose direct financial penalties rather than having to go through the courts. We are aware however of the time that this will take during the Parliamentary process and will be actively monitoring and engaging with the Bill as it progresses. The All Party Parliamentary Group (APPG) on Consumer Protection will also shortly be announcing a National Inquiry into Online Marketplaces and Supply Chains."
---