News
Don't let 'toxic mould' scammers into your home, CTSI warns
Posted 25/01/23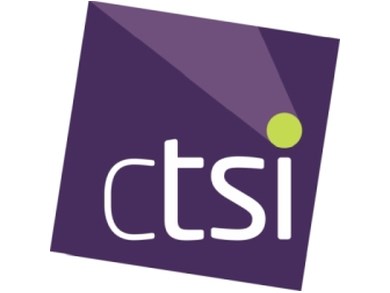 Cold-callers are targeting deprived areas with fake surveys and bogus energy-efficiency claims.
Scammers are duping householders into handing over money for fake 'toxic mould' surveys, the Chartered Trading Standards Institute (CTSI) is warning.
Trading Standards teams across the country have received reports of cold-callers targeting residents, particularly in socially deprived areas, and offering 'free surveys' of homes to check for signs of mould. 
In some cases, the scammers then use high-pressure sales tactics to trick the householder into paying an 'admin fee' of £50-£250, which they say is necessary to secure a government energy-efficiency grant. The scammers then fail to return to carry out work, and victims are unable to contact them to get their money back.
In other cases, the scammers have gone on to carry out work, including installing spray foam insulation which they claim has 'mould killing qualities'. They then charge excessive amounts – often several thousands of pounds – for poor quality and unnecessary work, which in some cases has been found to affect the mortgageability of the property.
In addition to cold-calling, scammers are also attempting to arrange surveys by text and phone call.
In one case, a retired teacher in Glasgow was almost scammed out of £7,000 by cold-callers who told her they had found toxic mould in her attic. The scammers even pressured her into taking out a loan they had directed her to online, but fortunately her bank spotted signs of a scam and the transaction was cancelled.
Mould can be extremely harmful, as highlighted by the tragic death of two-year-old Awaab Ishak as a result of exposure to toxic mould in his family's flat in Rochdale in 2020. 
Chief Executive of CTSI, John Herriman, said: "As people worry about their energy bills during the cost-of-living crisis, many are cutting back on heating, which can lead to problems with damp and condensation. By cashing in on people's legitimate concerns about mould and energy efficiency, scammers continue to plumb the depths of cynicism. They are exploiting elderly residents, parents, and anybody they think they can trick into handing over money under false pretences.
"Trading Standards will continue to work to ensure that front doors will always remain closed to scammers, and those responsible for scams are brought to justice."
CTSI Lead Officer for Doorstep Crime, Katherine Hart, advised: "Don't engage with anyone at the door, and never invite a cold-caller into your home. If you are thinking about installing energy-efficiency or anti-damp measures in your home, make sure you check that the company you use is fully accredited and you know where to reach them if you need to.
"Similarly, never respond to offers of home repair work you receive via text or phone – in most cases these are sent by scammers seeking to steal money or personal details."
For consumer advice, please call the Citizens Advice Consumer Helpline on 0808 223 1133.
In addition, to report scams, contact Action Fraud. In Scotland, contact Advice Direct Scotland on 0808 800 9060, or if in Northern Ireland, call Consumerline on 0300 123 6262. 
Chartered Trading Standards Institute (CTSI) 
The Chartered Trading Standards Institute (CTSI) is a national not for profit established in 1881 which supports the UK's trading standards profession, and works to protect consumers and safeguard honest businesses.  CTSI's members are engaged in delivering frontline trading standards services at local authorities and in businesses. www.tradingstandards.uk
Please contact CTSI Press Office: pressoffice@tsi.org.uk for any queries. 
---